University of Alaska, Helping to Elevate the Teaching Profession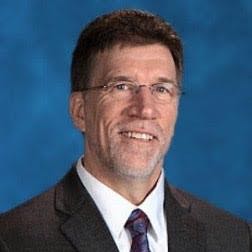 By Steve Atwater, Ph.D., Executive Dean, Alaska College of Education, University of Alaska
When an elementary school student is asked to list their community's professions, he or she will quickly come up with several occupations such as policeman, health aide or teacher. With adults, the list would of course be longer. When asked to rank the professions in order of importance, the child would likely place fireman, VPSO or doctor at the top. With adults, after a lot of hemming and hawing and some prompting, I suspect that teachers would be placed at the top or very close to the top of the list. After all, one of the unifying experiences of our society is school and just about all of us can point to a teacher who made a difference in our lives. It makes sense then, to assume that we all appreciate the value of education, and intrinsically know that teachers are an important part of our society. What doesn't make sense is that this level of importance does not translate to a corresponding level of social importance. For if it did, there would be more Alaskans preparing to be teachers.
As another school year begins, districts across Alaska have teaching vacancies. In response, principals are creatively filling these gaps with long-term subs, retired teachers, paraprofessionals and post-baccalaureate UA students enrolled in teaching preparation programs and working with provisional licenses. There is then, a pressure on school districts to recruit more teachers and on the University of Alaska to prepare more teachers. Both K-12 and the University of Alaska are responding to this pressure by improving their recruitment strategies and by supporting teachers in the early stages of their career.
In July, the University of Alaska created the Alaska College of Education that is housed at the University of Alaska Southeast. The College is tasked with playing a lead role in meeting the UA system's goal of preparing 90% of the teachers hired each year. This change does not eliminate programs; the education units at UAA and UAF continue to serve students and issue degrees. The College of Education is established to better coordinate UA education activity and where possible, eliminate system redundancy. The University is also stepping up in the area of recruitment with the support of Educators Rising-a program designed to steer high school students to the teaching profession – and in retention with the support of the Alaska Statewide Mentoring Project. ASMP offers support to early career teachers. A research study of the project found that this support has a positive effect on teacher retention. The University of Alaska also has several scholarships that help recruit students to UA and its teacher preparation programs. UA then is embracing the recruitment and retention of teachers and by extension, helping to elevate the teaching profession. Unfortunately, it is not enough. At UA this semester, only about 3% of the credits earned will be in education courses.
Looking ahead, it is clear that the rest of Alaska must join the state's school districts, UA, and others that are working to address the teacher shortage. All of us in Alaska need to recognize the importance of teachers and give the profession the same social esteem as doctor or engineer. Until this happens, it will continue to be a struggle to recruit enough Alaskans to the teaching profession.
Although it is cliché to state that our children are our future, none of us should be complacent about the impact a lack of teachers is having on some of these children.
Alaska's future depends on a well-educated population. This can only be realized by expecting the most from our teachers while acknowledging that they are society's most important profession.
# # #
The views expressed here are the writer's and are not necessarily endorsed by the Association of Alaska School Boards. AASB welcomes diverse perspectives and civil discourse. To submit a Guest Column for consideration, see our Guest Column Guidelines and email your 400-1000 word submission HERE.