UPDATE: Modernization & Finance Committee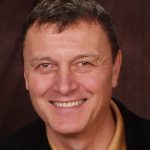 Facilitator: Dr. Robert Whicker
Director, AASB Consortium for Digital Learning  
The Modernization and Finance Committee for the Alaska Challenge is comprised of a broad spectrum of dedicated and committed stakeholders. Led by Co-Chairs James Fields and Sue Hull of the Alaska State School Board, the committee is comprised of representatives from the Alaska Legislature, Association of Alaska School Boards, Alaska School Superintendents, Alaska Association of School Business Officials, Alaska Municipal League, Education Matters Inc., National Education Association, Tanana Chiefs, Alaska Legislative Finance Division, Alaska Office of Management and Budget, along with parents and teachers.
Our committee has focused on developing recommendations to transform the educational system in Alaska by harnessing modern opportunities and tools to amplify student learning. Toward that goal, our work has taken us to consider that, through continuous innovation; a system that:
personalizes learning,
provides for systemic collaboration and,
provides sufficient enabling resources will ensure an excellent education for every student every day
Formal recommendations will be made to the Department of Education and Early Learning and the State School Board from the work of the large committee and guided by the work of "affinity" sub-committees (groups of people interested in advancing one of the three identified areas). Our format of work will:
define the terms used in the recommendation,
offer a rationale for the need of the recommendation and,
identify action plans for the essential components for success
A series of meetings were held this summer to research, debate, and solidify three final recommendations to be made in September. The recommendations will be robust and transformational to establish systemic foundations for consistent excellence through personalized learning, collaboration of educational stakeholders for effectiveness and efficiencies, and the provision of dollars, expertise, and other assets necessary to enable modernization to occur.
Our last meeting where recommendations will be finalized is Monday, September 18 from 3:30 – 6:30 pm. All committee meetings are conducted via teleconference and meeting audio is live streamed on akl.tv for members of the public.