Update: Tribal & Community Ownership Committee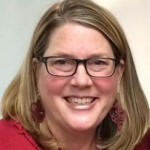 Facilitator: Timi Tullis
Director, AASB Board Development and Field Services
The Tribal & Community Ownership committee met for it's second phone meeting in early August to continue the work around their topical areas. They were able to narrow in on three categories that they feel would significantly help move public education for every child, every day, forward in our state. Those are:
Category 1: Tribal/Education Compacting
Category 2: Values
Category 3: Partnerships
The group is very excited to have guests present at the next meeting on Wednesday, August 30. Pauline Harvey and Jana Haracharek along with other members of the Inuit Circumpolar Council-Alaska will share with the committee some of the successes and struggles as they pertain to the Alaskan Inuit Education Improvement Strategy, which they developed in 2015. The Tribal & Community Ownership committee read through their booklet and had questions for the ICC, so we're thrilled they will join us for our next gathering.
Along with this presentation, Andrea Sanders from First Alaskans Institute and Lori Grassgreen from the Association of Alaska School Boards will be sharing the work they are doing in a number of districts around Social Emotional Learning. Each community participating in the project has had community conversations facilitated by FAI and AASB. The Tribal & Community Ownership committee hopes to glean some of what they have learned during these community wide conversations.
All in all, the committee is moving forward with an eye towards 'thinking outside the box' in ways to transform education in our state. This committee understands that to make big strides in student achievement for all students requires taking input from a large group of individuals, and commitment to the process outlined by the State Board of Education.
Feel free to join our next meeting from 9-noon on August 30. All committee meetings are conducted via teleconference and meeting audio is live streamed on akl.tv for members of the public.