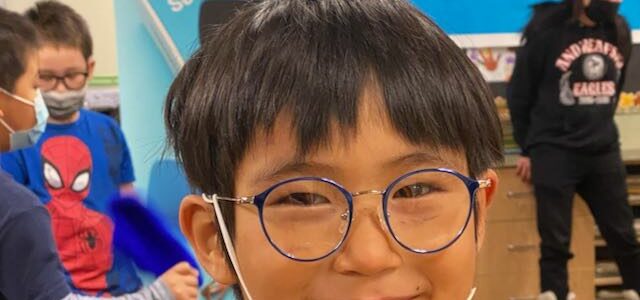 Vision Day at Saint Mary's School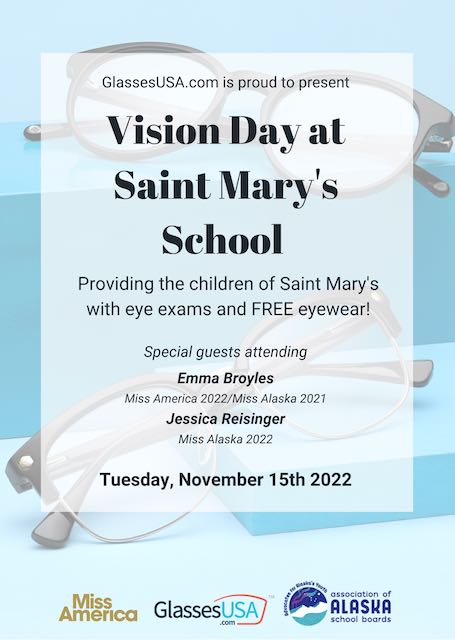 In partnership with GlassesUSA.com, AASB co-sponsored Vision Day at Elicarvicuar Elementary School in Saint Mary's School District on November 15th. Miss America 2022/Miss Alaska 2021 Emma Broyles and Miss Alaska 2022 Jessica Reisinger were on hand to help students pick out free prescription eyewear at the event.
The team received a warm welcome from Superintendent Dee Dee Ivanoff, Principal Teresa Paukan, Saint Mary's School District Board members, and AASB Past President Pete Hoepfner of Cordova City School District. GlassesUSA.com representatives CMO Arie Tom and Leah Sushelsky, Director of Marketing Communications & PR were also present to organize the event logistics.
Saint Mary's students had the opportunity to select from a variety of brand new glasses frames, and optometrists from YKHC were on hand to conduct vision screenings to ensure each student received the correct prescription lenses. Festivities included a local dance group performance in the school gymnasium packed with students, staff, parents, and community members.
AASB partnered with GlassesUSA.com to co-sponsor a Vision Day pilot project in Alaska, and Saint Mary's was selected as the project site. The partnership is part of an effort by GlassesUSA.com to provide free and discounted glasses to deserving students nationwide.
GlassesUSA.com is the largest online eyewear retailer in the United States offering a variety of high-quality designer and house brand frames with a wide range of styles and lenses. Learn more at GlassesUSA.com.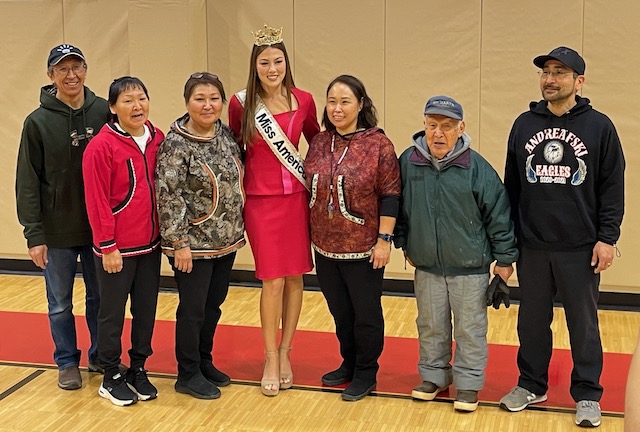 ---