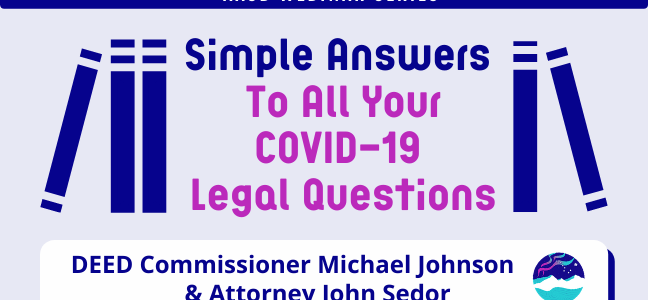 WEBINAR RESOURCES: A Conversation with DEED Commissioner Johnson & Attorney John Sedor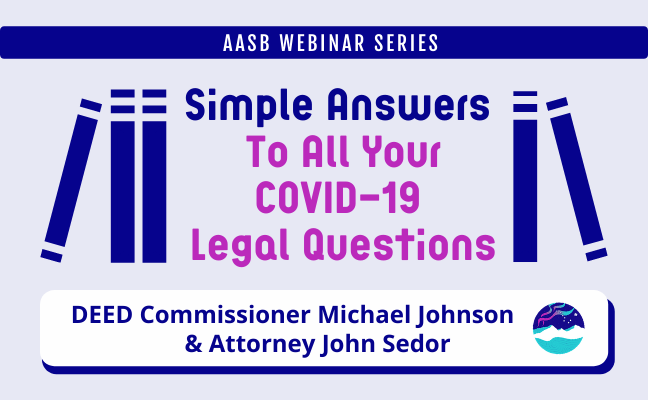 As part of AASB's ongoing series of informational meetings on safe school reopening protocols, we present this discussion with DEED Commissioner Michael Johnson and Attorney John Sedor about operational legal issues associated with the COVID-19 pandemic. Recorded July, 2020.
School districts are in uncharted territory exploring the risks and options of reopening schools and determining just "how open" they ought to be. While there are a few statutory waypoints to help guide us, much of what we must decide will be a function of risk tolerance, educational policy, and community goals.
Webinar Recordings & Resources
July 23, 2020 – COVID-19 Legal Discussion with DEED Commissioner Johnson & Attorney John Sedor – Video
July 23, 2020 – COVID-19 Legal Discussion with DEED Commissioner Johnson & Attorney John Sedor – Audio Only
July 23, 2020 – John Sedor Notes: Families First Coronavirus Response Act (FFCRA)