What are the benefits of having youth representatives on your board?
By Claudia Plesa, Community Engagement Coordinator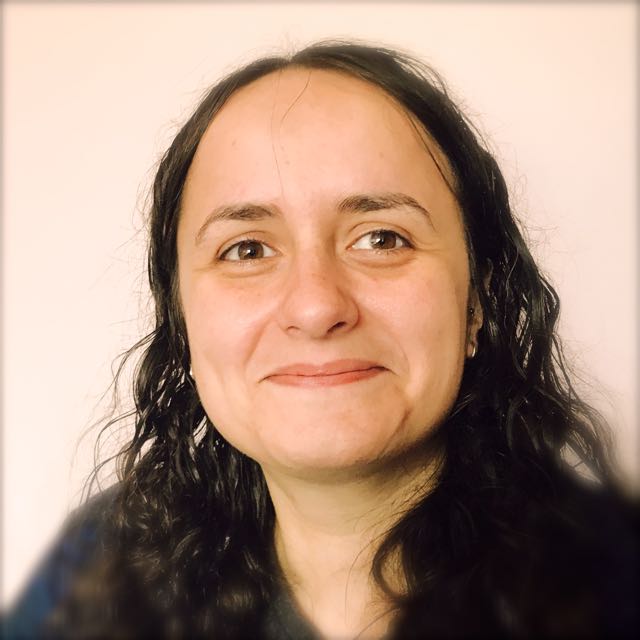 "We as school board members are here to serve the students needs, and by listening to what they want, and by having them "sit at the table", we know their needs. The students are the "recipients" of our budgets and policies, and as good stewards we want to know from students directly how these policies affect their lives." – Cordova School Board member
Many school board members do not realize that youth representatives on school boards actually improve performance of the whole board. Data shows that youth representation not only improves the way decisions are made by the entire board, but also increases the confidence and commitment of all members.
Alaskan students have ideas on how to improve school wide outcomes for themselves and their classmates. At the same time, school board members can better understand how their decisions might impact students in real time.
School boards in Alaska and around the country have learned that there are specific supports needed for student board representatives to be successful and there are steps to take to get ready for a student school board member. The board, including the student representative, can share ideas on how to make your relationships and board even stronger. Here are some question to consider as you reflect on how your board supports youth representatives.

How engaged are student representatives?
AASB's updated Youth on Boards provides reflections questions and an assessment checklist that helps to uncover how involved and supported students are within their board roles. Using this tool annually can help to clarify next steps for more meaningful engagement with student school board members.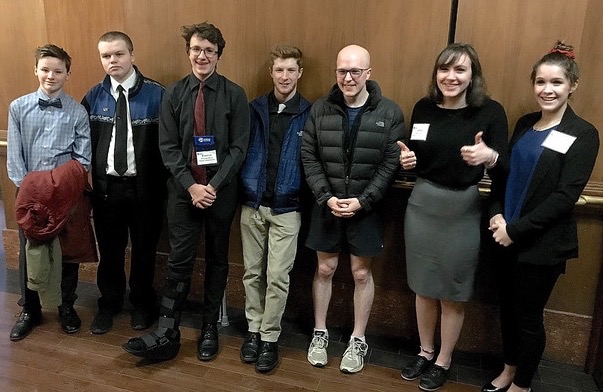 How do you prepare youth representatives for their role on your board?
Although no youth will come with every skill necessary, how we recruit, orient, develop skills, and train adults can deeply impact student school board members success. For the full assessment check out page 4 of Youth on Boards.
Recruiting:
What steps does our board take to recruit and prepare students as representatives?
How do we recruit students with a variety of life experiences?
In what ways does our recruitment process promote a variety of ways to get involved?
Orientation process:
What is our process for orienting new or returning youth representatives to the board?
How do we also prepare parents and the school community on the role of the student?
Develop youth leader skills:
What time and resources will be necessary to prepare students?
What leadership skills do youth representatives need to be successful on our board?
What are training opportunities for youth representatives to build leadership skills?
Trainings for adults:
What are training opportunities for board representatives to build skills for working with youth?
"It's critical to have youth participation with our boards. They are the end consumers of the education we as board members are working to provide. Their point of view and opinions are important and need consideration. They can also share with their peers what the board of education is considering when weighing their decisions. My board is working towards getting a youth representative, and the details of what we need provide to ensure their experience with the board is productive and positive." – Tiffany Jackson, Board President Aleutians East
How do I find out more about supporting youth board members?
Attend the youth school board workshop at the AASB Annual Conference in Nov. 2019. This will be an engaging session for those that already have a student member or are thinking about having a youth board position. AASB will have the latest printed edition of Youth on Boards.
AASB community engagement staff can work with your board to plan for or directly carry out youth engagement/youth board training. These workshops can be effective to build board and youth skills, deepen relationships and create opportunities for students to provide meaningful input to board decisions.
Reach out to cplesa@nullaasb.org to find out how Alaska ICE can help support and increase your boards capacity to work with youth members or to find out more about "Youth on Boards!"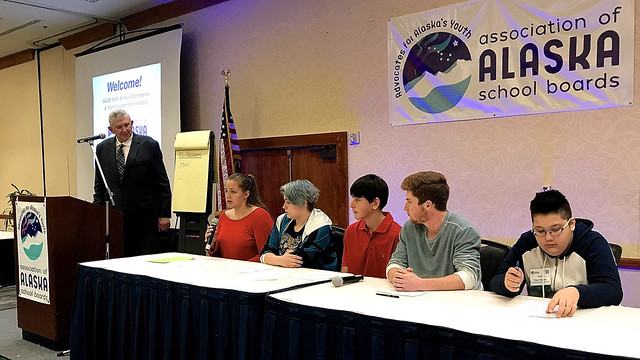 # # #