Who Is June Nelson?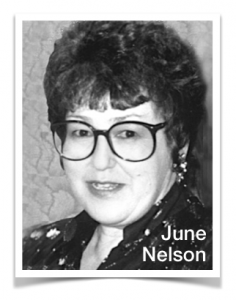 The late June Nelson was long-time school board member from Kotzebue. She contributed much to the cause of education through her long career as a school board member and had many accomplishments during her service as an edu­cation activist.
She served on the Northwest Arctic Bor­ough School Board and was appointed by two different governors to serve on the State Board of Education. She also served on numerous local and statewide committees in a demonstration of her com­mitment to community.
June gave unselfishly of herself and had a unique ability to make people laugh in the midst of an intense debate. She could fiercely disagree on an issue, yet set it aside to maintain friendly, respectful relationships. She challenged people to be the best they could be. She filled lives with laughter and fun.
Most importantly, June is remembered for her outstanding service on behalf of Alaska's children.