Why Do School Board Members Serve?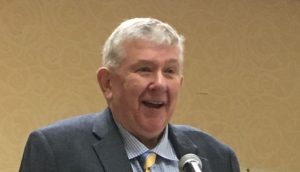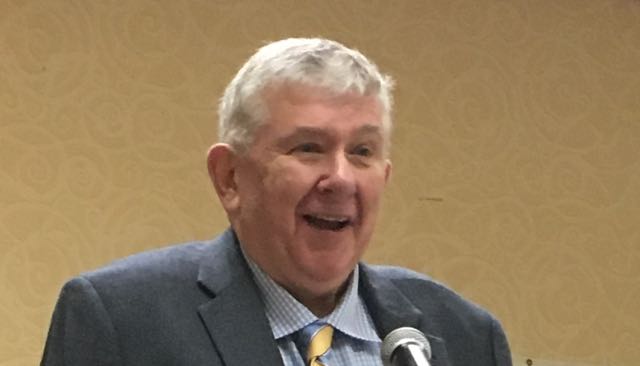 By Norm Wooten, AASB Executive Director
Alaskan summers seem to pass very quickly with all the activities centering around the milder weather. We all participate in vacations, camping, fishing, berry picking, hiking, and subsistence gathering as well as family activities. This is a time when we can all reenergize and hit the ground running again.
I've read with interest many newspaper articles about the beginning of school. Looking out my office window I see each morning a steady stream of yellow school buses. I think I've viewed upwards of fifty or sixty first-day-of-school photos on social media. The beginning of school is an exciting day for students, parents, educators and entire communities. And yes, it's even exciting for us grandparents!
I was able to spend some time with a granddaughter in Anchorage who is now off to graduate school. It made me reflect on the incredible jobs our public schools do to prepare students for life beyond high school. I stand in awe of the countless hours school board members spend to govern their districts. Seemingly endless meetings, serving on multiple committees, reading numerous educational magazines to remain current on trends, attending basketball, football, track, volleyball, wrestling, concerts, open houses, school programs – and don't forget those impromptu meetings in the grocery store or the post office listening to parents with concerns around their children. You worry about your budget, you angst over contract negotiations, and many of you have school board elections just around the corner.
So why do you do it? At times it can be a thankless job with little or no compensation. When I was approached about running for the school board many years ago, my mentor told me it was only two meetings a month! He was somewhat less than honest! Why you do it is fairly simple. Being on a school board is a life-changing event. Everyone wants to leave a legacy – to leave your corner of the world a better place. School board service is a way to leave a legacy. The decisions you make as a school board member have an impact on not only current students but also on students for years to come.
Often in the life of a school board member, you complete a full day at work and rush home to "wolf down" a sandwich and head for the boardroom. And then perhaps endure a long public hearing or a packed meeting agenda, or a room full of disgruntled parents. Finally, you drive home and stagger into a dark house with your family in bed asleep. You often lay down and relive in your mind the entire meeting and second guess yourself on whether you made the correct decisions.
My advice to you is the next morning stop by one of your schools, drop in on a classroom and spend a few minutes observing the learning process. It's about incredible educators taking each child from where they are to the next level of learning. It's about maintenance and custodial employees providing clean and safe places to learn. It's about bus drivers safely delivering youngsters to the building. It's about food service workers providing nutritious meals. It's about coaches providing extracurricular activities to educate the whole child. It's about paraprofessionals working one-on-one with individual students. It's about superintendents, administrators, nurses, secretaries, counselors, financial people and all the other personnel required to operate a school district. But most of all it's about girls and boys learning what they need to live a productive life.
And you as school board members made it all happen. You were elected to govern your school district and serve as the connection between the community and the district. Take a few minutes to look around and see the difference you're making in your community. Be proud of your contribution to Alaska's young people. I think you are AWESOME!
# # #