Your Board Can Make a Difference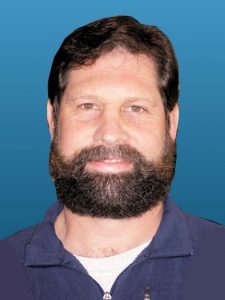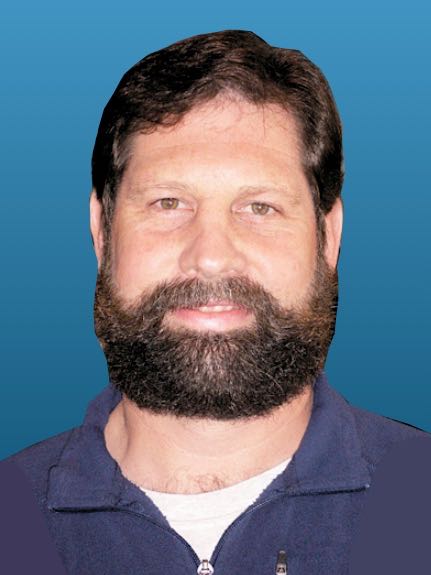 By Lon Garrison, School Improvement Coordinator
I was on my way to the copy room the other day at the AASB office and as I passed the desk of our new AASB team member, Pat Sidmore I happened to say hello and inquire how things were going. Pat looked a bit flustered. He had been working hard trying to develop a data platform that would allow the ICE team (Initiative for Community Engagement) to look at student achievement data in comparison to some indicators of student developmental health amongst several subgroups. It is part of some new work AASB is doing with several Southeast Alaska school districts and partners looking at supporting students pre-k to college. While Pat seemed a bit exasperated, he was excited about what it could mean for looking at comprehensive approaches to student growth and success.
I was quite intrigued. My work, the last three years as the school improvement coordinator, has placed me in the position to see first hand that curriculum and instruction, while extremely important, and are only part of the picture. I recently attended a State System of Support Coaching Program (SSOS CP) meeting, and this very same observation was echoed by some of the best instructional coaches in the state. They too realize that only when students feel safe, connected to their school and in a climate conducive to learning, that student achievement can actually progress. I'm the odd guy out in this group because I'm not a trained educational professional. I work on the governance side of school improvement.   My experience comes from being at the board table and having to lead through collective decisions.
Back to our conversation; Pat began showing me some disaggregated district data for reading proficiency based on ethnicity and economic status. We could see some very significant disparities between Alaska Native students and Caucasian students. For a couple of districts, the pattern repeated itself, especially for primary students. Then we looked at my old district, Sitka. There was a significantly different pattern beginning to emerge. Pat noted, "Something is going on here." I kept looking at the graphs on the screen and then it hit me. "Pat, I think I know what might be part of the answer here."
In 2012 the Sitka School Board set a board goal for the district based on information presented to us by our Superintendent, Mary Wegner. Mary and her staff had looked at similar data I mentioned previously but for Sitka students. The disparity between students of low economic status, especially Alaska Native students and their other peers was striking. After much discussion during our annual board development retreat that August, we crafted a goal for the district to focus on addressing achievement inequity. Superintendent Wegner was given her direction by the board, now she and her staff had to come up with a possible solution.
When you have dedicated, driven and creative leadership, it can be amazing what will happen. Mary and her leadership team, working with the local Head Start program and the Sitka Tribe developed a plan to capture the many preschool children who were falling through the cracks of our system and starting kindergarten or 1st grade unprepared to learn. I don't have time to go into all the details, but in the end, through good partnerships between the District, the Tribe and Head Start, several dozen children got access to quality pre-k instruction. We know the most effective dollars spent in education are those in the early years.
Fast forward to November 2018 and Lon and Pat looking at data from Sitka and then other districts for grades 3 through 6. For reading proficiency, Sitka's Alaska Native and low economic status student were now lagging behind their Caucasian peers by only 5% or so while many other districts still showed a 25 to 50 point difference. I was dumbfounded, humbled and so thankful for what I saw in those numbers. Again not meeting the goal but making significant progress. I did not see just data when I looked at the bar chart, I saw faces of children who had been impacted in a meaningful way; an opportunity that might give them a more equitable chance for success in their education and their life. I have to say it brought tears to my eyes, but I'm a big sentimental goofball anyway.
I know that the pre-k program that Sitka put in place is not the sole reason for that increased student achievement, but in my heart I know it is a big part of it. Sitka has a great reading program with incredibly talented teachers and a disciplined focus. What I have realized after thinking about these results and the work I do with school boards, and advisory boards is that your leadership matters. It matters a lot. Your decisions affect lives, and that is a huge responsibility. Our board in Sitka knew that because we worked continually on our mission to fulfill our vision. We had the right superintendent who supported and pushed us. We had the training and support of AASB to help us understand how important and impactful our role was. The results were not immediate, but the impact can now be seen five years later.   We are just beginning to see the fruits of that effort and determination.
So, as you get ready to enter the holiday break, take some time to think about your role on your board and if you are being effective. Is your board work student-focused? Are your decisions making positive impacts on all of your students but especially those in most need? Can you find data that supports and informs your board with decision-making and accountability? One of the best holiday gifts I could ever receive was to see that data from Sitka and feel that in some way I was part of a governance team that had been a key piece in helping very young Sitka students receive an excellent education every day.
Happy holidays and merry school governing to you!
# # #