Your Role in School Board Elections!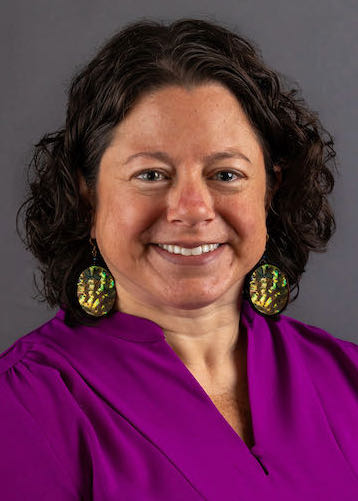 Jenni Lefing, Membership Services Manager
As the school year starts winding down, now is the time to start thinking about next school year. Are you up for re-election? Have you decided on whether you are running again? The sooner you decide, the sooner you can help to find excellent school board candidates for your community! We often get asked whether school board members can be involved in school board elections, and if so how. The answer is YES!
Here are some suggestions on what you and your board can do to support your local school board elections:
Inform your community about open seats on the school board.
This should be done as early as possible. Ideas include:
Posting information on your district's website, social media, and local news sources.
Having individual conversations with community members.
All outreach should include qualifications to be a board member, process for how to file for candidacy (according to local and state guidelines), and an overview of what a school board does.To help with this, each August AASB sends districts information to send out to school board candidates.
Hold a work session for school board candidates.
A work session can help candidates learn first-hand from members of the Board about what it means to be on the Board. Members can share why they are on the school board, and expectations, including time commitment. It is an opportunity for board members to be open and honest and answer questions from each candidate.
Coordinate a student-led forum.
Work with your civics class or student leadership group to set up a student-led forum. Include students in planning the forum. Students know what their hopes and dreams for their school are, and they are brutally honest and will ask candid questions.
Plan to orient new board members.
Elections for new Board Members in most districts happen in early October. In most districts, there will be turnover and new member(s) will be joining the board.
Have a six to nine month plan to bring new members up to speed. This can include:
Assigning new school board members a "mentor," someone to go to with questions and concerns, and for the school board member to have someone to regularly check in with them.
Holding an orientation session prior to their first school board meeting.
Sending new school board members to the AASB "Ready, Set, Govern" session at AASB's Annual Conference (Nov. 9 at Anchorage Hilton).
And as a reminder, when connecting with potential candidates:
Stay neutral with all candidates.
You will be on the same team with whoever wins the race. Suppose you are outwardly supportive of a candidate that does not succeed. In that case, you will be working with someone who already knows you did not prefer to work with them, typically leading to unnecessary challenges.
Speak with any of the candidates that reach out to you.
Again, candidates may have questions about the role of a board member. Be open and honest about the responsibilities of the job, and be sure to keep the conversation on issues, not people.
Lastly, we have been asked "If a vacancy has occurred and the Board appoints a candidate to fill the vacant seat, is that appointment an endorsement of a specific candidate?"
The School Board is required to fill any vacancy on the Board in accordance with State Statute and Board Policy, and the appointment should not be viewed as an endorsement of any candidate. The Board should consider all the applicants for the vacancy and vote to appoint a person to fill the seat until the October election.
For additional resources, check out https://aasb.org/runforschoolboard/
---