Youth Advocacy Institute Helps Students Build Advocacy Skills, Policy Maker Relationships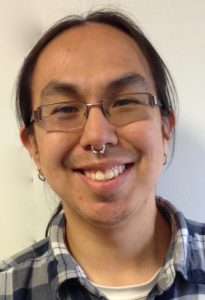 By Konrad Frank, Alaska ICE Community Engagement Educator
The Youth Advocacy Institute (YAI) was held on February 10th-14th in Juneau. YAI is a unique opportunity for students to come together to be able to learn from their peers and build relationships with policymakers, while also developing advocacy skills.
AASB provides workshops on bill research, identifying areas of interest for advocacy and giving testimony. Students developed skills in legislative advocacy, but students also said that after YAI they felt more confident in how they can make an impact in their state.
The students' experience culminated with participation in House Education Committee and Senate Finance Committee meetings, which offered them opportunities to testify and learn about the legislative process.
Quotes from YAI student participants
– "YAI is an awesome way to involve all communities in Alaska, especially the youth, impacted by education. All the different viewpoints were awesome and informative."
– "I loved YAI because my peers helped me to gain more confidence and that I've learned more about how bills work"
Click Here to see more photos of the 2018 Youth Advocacy Institute!