Youth Leaders will Connect Across the State in December 2021
This year the Youth Leadership Institute (YLI) will take place virtually Dec. 3-5th. Additionally, board members are invited to attend a youth panel on Dec. 11th, where we will also launch a digital story created with our students.
This year, YLI is focused on creating opportunities for students to build leadership skills, develop their personal leadership style, and learn how to advocate for themselves and their peers. We will focus on strengthening youth resilience and self-care skills through storytelling workshops and connection with peers across the state.
"Even though I am a senior and I won't get to experience this again, I hope that upcoming students can experience the full in-person conference in the future. I am exceedingly impressed with what we were able to accomplish through this virtual medium." – YAI 2020 virtual gathering student participant
In addition to presentations from AASB staff, YLI also includes Alaskan storytellers and speakers who provide inspiration, tools, and opportunities for youth to practice using their voices to impact Alaskan education and schools. This year's speakers include Liz Sunnyboy, Earl 'Keggulluk' Polk, and the Alaska Teen Media Institute.
Below is an overview of our time together:
Dec. 3: Build peer connection and share our community strengths.
Virtual community scavenger hunt and connecting activities with peer leaders across the state
Dec. 4: Provide students inspiration and build digital stories and messages together.
Storytelling sessions and youth development of digital stories.
Dec. 5: Preparing messages for our boards.
Youth prepare for panel discussion with school board members.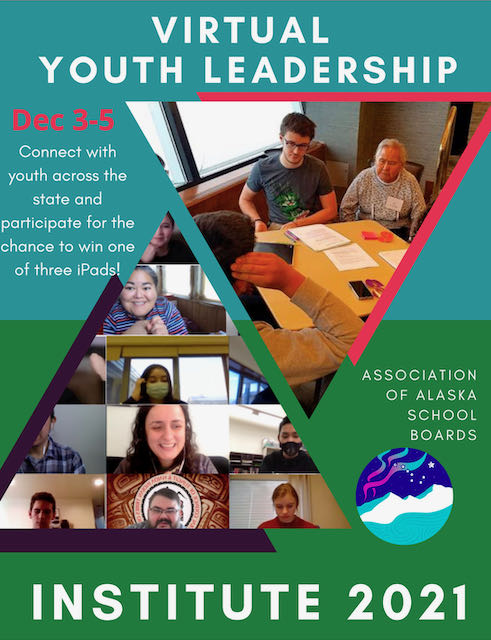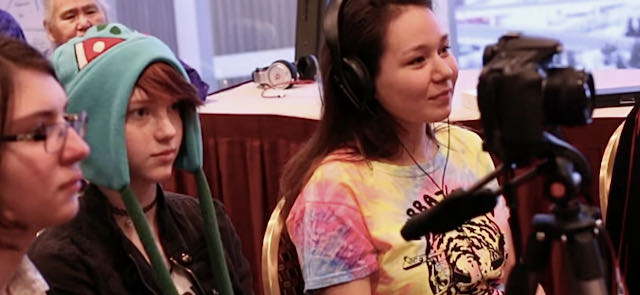 On December 11th, board members are invited to a youth panel discussion, and to the launch of the digital story. This is a great opportunity for youth and school board members to spend time together discussing issues currently faced by students in Alaska schools. Click on this VIDEO LINK to find out more about what students had to say about YLI 2019.
"I got a lot out of getting to talk to different students and see their situations." – YAI 2020 virtual gathering student participant
It is our honor to be part of the students' leadership journey and to learn from the young leaders at YLI. Please reach out with strategies or ideas you have or use for youth leadership development.
You can find the registration page HERE to sign up youth. For any other questions, email Claudia Plesa or Tyler Breen or call 907-463-1660.
---