A Free AND Ordered Space: A Nation Divided by Mandatory COVID Vaccines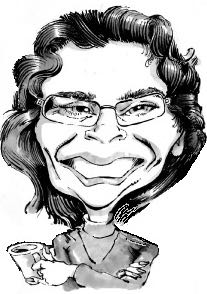 Part 2 of the series
By Lea Filippi, Sedor, Wendlandt, Evans & Filippi, LLC
Whether to require COVID vaccinations is a divisive topic.
President Biden recently directed OSHA to issue a rule which would require employers with at least 100 workers to require that their employees either be vaccinated or show weekly negative COVID-19 test results. Around the country, employers – and their lawyers – are standing by to challenge the rule.
Closer to home, very close to home in fact, organizations are making decisions about whether to require vaccination as a condition of attending in-person events. For example, Fairbanks Concert Association, Anchorage Opera, Anchorage Symphony Orchestra and Alaska Center for the Performing Arts all now require performance attendees to show proof of either vaccination completed at least two weeks prior or negative results of a test taken not more than 72 hours before the performance. Similar criteria were used to screen audiences for Foo Fighters concerts in Anchorage and Fairbanks back in August. Organizers of the Iditarod Trail Sled Dog Race have recently announced that participating musher, pilots, veterinarians, and race volunteers all must be vaccinated. Other organizations which have required vaccination as a condition of event participation have recognized that there are "unintended consequences" to doing so.
This issue – mandatory vaccines – exactly qualifies for this year's theme – A Free and Ordered Space. At one end of the spectrum are those who say: "I have the freedom of choice to decide whether and what to have injected into my arm." At the other end of the same spectrum are those who say with equal passion: "I have the right to live in as safe a society as possible" In a middle-school civics class, both of those statements are correct. But in real life, which is often times messy, these independent truisms can clash. There is a middle to every spectrum though it is not always easy to see … as in this case.
This article does not conclude that mandatory COVID vaccines are legal. This article does not conclude that mandatory COVID vaccines are not legal. This article attempts to provide context and considerations that might bear on discussions and decisions regarding whether vaccination mandates ought to be implemented.
Before we get to some specifics, fundamental to any worthwhile discussion are the facts. Often times, in court, parties do not dispute the law of a case as much as they do the particular facts. The same may be true in whole or in part regarding COVID-19 disputes. Conclusions should not drive facts; facts should drive conclusions. As John Adams, the American Patriot, said in 1770 while ironically defending British soldiers accused of murder during the Boston Massacre, "Facts are stubborn things." Any discussion regarding mandatory vaccinations would benefit from sharing and seeking agreement on key facts before conclusions are reached. We all live in and enjoy the benefits of a free and ordered space. To keep such a unique space, we often have to work to find the middle of the spectrum.
With regard to whether mandatory COVID vaccines should be required of adult staff let's consider the following real-life case:
A city board of health ordered vaccination of all residents over age 21. One man was prosecuted for failure to vaccinate. In defense, he argued compulsory vaccination is unreasonable, arbitrary, and oppressive. He claimed that fining him for being unvaccinated would infringe his right to liberty and be contrary to the inherent right of every man to care for his own body and health in the way that seemed best to him.
He lost. And appealed. And lost again. The appellate court's decision captured the inexorable tension between freedom and order, saying in part:
[T]he liberty secured by the Constitution of the United States to every person within its jurisdiction does not import an absolute right in each person to be, at all times and in all circumstances, wholly freed from restraint. There are manifold restraints to which every person is necessarily subject for the common good. On any other basis organized society could not exist with safety to its members. Society based on the rule that each one is a law unto himself would soon be confronted with disorder and anarchy. Real liberty for all could not exist under the operation of a principle which recognizes the right of each individual person to use his own, whether in respect of his person or his property, regardless of the injury that may be done to others. This court has more than once recognized it as a fundamental principle that 'persons and property are subjected to all kinds of restraints and burdens in order to secure the general comfort, health, and prosperity of the state[.]
The court went on to say:
Even liberty itself, the greatest of all rights, is not unrestricted license to act according to one's own will. It is only freedom from restraint under conditions essential to the equal enjoyment of the same right by others. It is, then, liberty regulated by law.
But the court was also keenly aware that there is a limit – defined by liberty – that is an essential check of government infringement on personal choice:
There is, of course, a sphere within which the individual may assert the supremacy of his own will, and rightfully dispute the authority of any human government, — especially of any free government existing under a written constitution, to interfere with the exercise of that will.
The court finally, in denying the man's appeal, stated "in every well-ordered society charged with the duty of conserving the safety of its members the rights of the individual in respect of his liberty may at times, under the pressure of great dangers, be subjected to such restraint, to be enforced by reasonable regulations, as the safety of the general public may demand."
This case is particularly worth noting because the court was the United States Supreme Court. These are actual quotes from Justice John Marshall Harlan's 1905 ruling. The appeal was made by a pastor named Henning Jacobson who was defending against imposition of a $5 fine for violating a regulation imposed by the Cambridge, Massachusetts board of health as smallpox was spreading in that community. While the vaccination laws that are currently most common require the vaccination of school children, adults are not immune from being required by law to vaccinate against infectious disease.
Remembering that facts are stubborn things, the 1905 decision related to a smallpox outbreak in Cambridge is not the end of the story. Decisions in the 21st century about whether to require COVID vaccinations for employees should be made in light of present day facts to strike a balance appropriate to current circumstances while bearing in mind Justice Harlan's century-old observation that order without freedom is equally debilitating to a democracy. Multiple legal considerations bear on the question whether to require that employees be vaccinated.
For instance, what is the role of the Federal government in our country? To date, pending the OSHA rule, the federal government has not broadly mandated vaccines – ever. Vaccine requirements in particular along with public health in general have been treated as the province of state and local authorities. A nation-wide OSHA rule requiring COVID-19 vaccinations raises legitimate concerns regarding the scope of OSHA's authority and appropriate reach of the federal government. The extent of the federal interest in mandating vaccines is likely to be front and center news over the coming months. Further, an OSHA rule or regulation requires existing statutory support. If the courts find such support does not currently exist, then Congressional action would be necessary to effectuate any nationwide vaccine mandate.
While federal authority to require a universal vaccine mandate may be unclear, it is clear that employers (at least private employers) can require employees to get vaccinated, but not without some significant and notable burdens and exceptions.
For instance, the Americans With Disabilities Act (ADA) restricts when and how much medical information employers can request from applicants and employees. An employer can only make disability-related inquiries and ask medical questions that are job related and consistent with business necessity. During a pandemic, employers can ask employees if they are experiencing symptoms of the pandemic virus and can even require employees to submit to temperature screening or COVID-19 testing as a condition of entering the workplace. However, an employer who is not universally screening all employees must be careful not to single out any one employee for screening or COVID-19 testing unless there is objective evidence which supports the employer reasonably believing that particular worker may have the disease.
The ADA also requires that employers keep medical information about each employee separately from their personnel file in order to limit access to that confidential information. Any temperature logs, records of employee statements that they have or suspect they have COVID, and other employer notes or other documents from questioning an employee about symptoms must be kept separate from the employee personnel file.
Title II of GINA (the Genetic Information Nondiscrimination Act of 2008) prohibits genetic information discrimination in employment. To comport with GINA, employers who are considering requiring employees to receive a COVID-19 vaccination administered by the employer or its agent should take care not to include in pre-vaccination medical screening any questions about the employee's family medical history.
Federal law also requires employers who require workers be vaccinated to accommodate employees who object to the vaccine based on qualified medical or religious reasons. An employee who cannot be vaccinated because of a disability may let the employer may request an exemption from the requirement or a change at work known as a reasonable accommodation. In that situation, the employer and employee are required to participate in a flexible, interactive process that can include requests for supporting medical documentation about the employee's disability in order to identify workplace accommodation options that do not impost undue hardship (significant difficulty or expense).
Employers may also need to accommodate employees who have religious reasons for not being vaccinated, either at all or with a particular brand of vaccine. Title VII of the Civil Rights Act requires an employer who has notice that a sincerely held religious belief, practice or observance prevents an employee from being vaccinated to provide reasonable accommodation unless it would pose an undue hardship to do so. The definition of religion for these purposes is broad and may include observances with which an employer is unfamiliar. If an employer is aware of facts that provide an objective basis for questioning either the religious nature or sincerity of an employee's request for a religious accommodation, the employer may be justified in requesting additional supporting documentation.
Finally, for organized employee groups, the employer may be required to negotiate (get the union's agreement) for vaccination or "impact bargain" the effect of the decision to require mandatory vaccinations.
In other words, an employer's decision to mandate vaccinations would create additional legal hurdles and risks that should be considered.
This is not an easy topic. There is no easy answer. But there are facts. And John Adams – who knew nothing of COVID-19 – was right with regard to the importance of facts.
In conclusion, this article does not conclude that mandatory COVID vaccines are legal. This article does not conclude that mandatory COVID vaccines are not legal. It simply illustrates the difficulty of balancing our very special "free and ordered space."
---
More from Sedor, Wendlandt, Evans & Filippi, LLC:
---
The views expressed here are the writer's and are not necessarily endorsed by the Association of Alaska School Boards. AASB welcomes diverse perspectives and civil discourse. To submit a Guest Column for consideration, see our Guest Column Guidelines and email your 400-1000 word submission HERE.