"Do I really have to allow a union representative to be present when I talk to a school district employee about a $2.00 lunch?"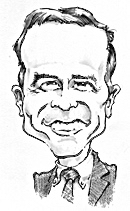 By Clint Campion of Sedor, Wendlandt, Evans & Filippi, LLC
Part one of a five part series on union issues in schools.
In this installment, we focus on the right to union representation for school employees during interviews that could lead to discipline with supervisors.
In general, employees have a statutory right to union representation during investigatory interviews. These rights are commonly known as Weingarten rights based on the 1975 U.S. Supreme Court decision in NLRB v. J. Weingarten, Inc.
Weingarten's was a supermarket chain that started in Houston, Texas in 1901. By the early 1970s, Weingarten's operated more than 100 stores in Texas, Arkansas, and Louisiana. Leura Collins worked at a lunch counter at a Weingarten's for more than a decade. In 1972, she was suspected of not paying for a $2.00 box of chicken in 1972. (a $2.00 lunch in 1972 would be a $12.00 lunch in 2018, according to the Consumer Price Index)
Collins was interviewed about the chicken theft. During the interview, she asked several times for a shop steward or union representative to be present. Her requests were denied, and ultimately, while she denied taking money from the cash register, she burst into tears and admitted she had gotten free lunches during her time at the store. There was confusion about whether company policy allowed for free lunches, so the interview ended. The store manager told Collins not to talk to anyone about the interview, but she told her union representatives anyway. Her union filed an unfair labor practice complaint as a result.
After three years of investigation and litigation, the U.S. Supreme Court decided that the National Labor Relations Act provides the right for an employee to have a union representative present during investigatory interviews.
In Gilliam v. State of Alaska, Department of Corrections, the Alaska Labor Relations Agency (ALRA) addressed the Weingarten decision for the first time in 1996. The ALRA determined that the Weingarten decision and the Public Employment Relations Act, Alaska Statute 23.40.080, provide the right to union representation investigatory interviews.
Vernon Gilliam was employed as a correctional officer at the Spring Creek Correctional Center. Gilliam was disciplined for writing a letter criticizing the food served in the staff lunch room. He wrote that he "would not pay $2.00 for the food because it was not fit for human consumption." Gilliam complained that his right to have a shop steward present during his investigatory interview was violated. But Gilliam never asked for a shop steward to be present during the interview.
ALRA adopted the Weingarten rule and found that Gilliam's right to have a shop steward present during his investigatory interview was not violated because he did not ask for a shop steward. Public employees, including school district employees, must ask for union representation during an investigatory interview. Public employers are not required to inform their employees of this right.
School district employees have the right to have union representative only at investigatory interviews but not for every conversation with a supervisor. An investigatory interview is an interview where the employee (not the employer) reasonably believes that he or she could be subject to disciplinary action based on the investigatory interview.
While a school district employee is entitled to a union representative during an investigatory interview, it does not mean that the union representative may serve as an advocate during the interview. In other words, a school district may insist that it only wants to hear its employee's account of the matter under investigation and does not want to hear from the union representative during the interview.
So, the next time you talk to an employee about a $2.00 lunch, keep in mind that the employee may have Weingarten rights during the discussion.
Read the entire series on Union Issues in Schools
By John Sedor

By Allen Clendaniel

By Lea Filippi


By John Sedor
More from Sedor, Wendlandt, Evans & Filippi, LLC:
Four-part review of the Freedom of Expression in Schools
# # #
The views expressed here are the writer's and are not necessarily endorsed by the Association of Alaska School Boards. AASB welcomes diverse perspectives and civil discourse. To submit a Guest Column for consideration, see our Guest Column Guidelines and email your 400-1000 word submission HERE.