What Does Bargaining in Good Faith Really Mean?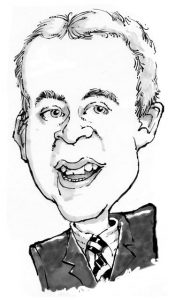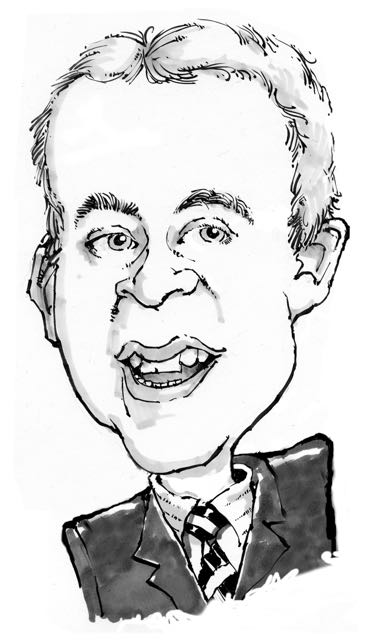 By Allen Clendaniel of Sedor, Wendlandt, Evans & Filippi, LLC
Part three of a five-part series on union issues in schools.
Everyone knows that unions and school districts must bargain in "good faith." But what does that really mean? The Alaska Labor Relations Act states that "a public employer may not … refuse to bargain in good faith with an organization which is the exclusive representative of employees in an appropriate unit." AS 23.40.110(a)(5).
If the exclusive representative of the employees in an appropriate unit ("the union") believes that a District has refused to bargain in good faith, the union can file an Unfair Labor Practice charge with the Alaska Labor Relations Agency ("ALRA"). The union does not need to hire a lawyer file the charge, and the ALRA will investigate free of charge. Unfortunately, the school district will incur legal fees responding to the Unfair Labor Practices charge and could face a hearing where it will have to defend its actions. If the ALRA determines that the school district committed an unfair labor practice, the ALRA can issue enforcement orders to remedy the violation.
The duty to negotiate in good faith does not mean that a party is compelled to make a proposal, to agree to a proposal, or to make a concession. "Good faith has been described as "an open mind and a sincere desire to reach an agreement" and "a sincere effort . . . to reach a common ground." I Patrick Hardin, The Developing Labor Law, at 608 (3d ed. 1992), quoting NLRB v. Montgomery Ward & Co., 133 F.2d 676, (9th Cir. 1943). This does not mean that a school district cannot take a tough stance in negotiations.
The school district's bargaining team should be careful to avoid actions that could bring allegations of bad faith bargaining by the union. For example, bargaining teams should avoid conduct that could be construed as surface bargaining. Surface bargaining means meeting and merely going through the motions of negotiations with no intention of reaching an agreement. In addition, bargaining teams should not refuse to meet or unnecessarily postpone or delay meetings. If the union is unreasonably delaying bargaining, the school district should document all of its efforts to commence meaningful negotiations.
Bargaining teams should be careful and strategic when making a last best offer. "Take-it-or-leave-it" offers can easily be construed by the union as proof that school district is not committed to bargaining. While a last offer can have its proper role, it needs to be made after significant negotiations between the parties.
Luckily, the law does not require bargaining teams to beat their head against the wall in perpetuity. In a tough negotiation, a school district will need to declare impasse to move things along. Declaring impasse prematurely, however, can be bargaining in bad faith. In a case between the Southwest Region School District and the Southwest Region Education Association, the Alaska Labor Relations Agency stated:
Whether a bargaining impasse exists is a matter of judgment. The bargaining history, the good faith of the parties in negotiations, the length of the negotiations, the importance of the issue or issues as to which there is disagreement, the contemporaneous understanding of the parties as to the state of negotiations, are all relevant factors to be considered in deciding whether an impasse in bargaining existed. Southwest Reg. Sch. Dist. v. Southwest Reg. Educ. Assoc. , Decision and Order No. 257 (2001).
Where does this leave bargaining teams? The team must give negotiations a fair chance. If the school district can show that it took negotiations seriously and legitimately tried to reach an agreement with the union, the district will be able to declare an impasse and avoid an unfair labor practice violation.
Another common charge of failure to bargain in good faith does not even involve bargaining. Unions often bring unfair labor practice charges when a school district changes terms of employment outside of the bargaining process. A public employer is required to negotiate over "wages, hours, and other terms and conditions of employment." See State v. Pub. Safety Employees Ass'n, 93 P.3d 409, 413-14 (Alaska 2004) (citing AS 23.40.070). A school district cannot unilaterally change "mandatory subjects of bargaining. Id. Mandatory subjects of bargaining have traditionally been defined as those subjects most closely related to the "economic interests of employees." Id. (emphasis added).
Ironically, the most common unfair labor practices charge is when a district unilaterally gives bonuses to some or all of its employees. My law partner John Sedor loves to say "No good deed goes unpunished." This is definitely true when it comes to school employees. The most common slip-up I see school districts is "signing bonuses" for new employees, "performance bonuses," and "Addendums or Stipends." It seems strange that a District can get in trouble for paying employees more than they are due under the Negotiated Agreement. But paying employees more than is authorized under the Negotiated Agreement is a clear case of changing a mandatory subject of bargaining (wages) outside of the bargaining process. To avoid this problem, engage with the union leadership and execute a Memorandum of Agreement with the union before making payments outside of the Negotiated Agreement to school employees.
Unions have a free forum in the Alaska Labor Relations Agency to challenge bad faith bargaining. To avoid costly legal battles, school districts should avoid making any unilateral changes to the terms and conditions of employment outside of the negotiation process. During negotiations, school districts should engage in meaningful negotiations and document all efforts to negotiate with the union. If the union and district can really not agree, the school district will then be able to declare an impasse. Taking these steps will diminish the risk of a costly legal battle before the Alaska Labor Relations Agency.
Read the entire series on Union Issues in Schools
By Clint Campion
By John Sedor

More from Sedor, Wendlandt, Evans & Filippi, LLC:
Four-part review of the Freedom of Expression in Schools
# # #
The views expressed here are the writer's and are not necessarily endorsed by the Association of Alaska School Boards. AASB welcomes diverse perspectives and civil discourse. To submit a Guest Column for consideration, see our Guest Column Guidelines and email your 400-1000 word submission HERE.