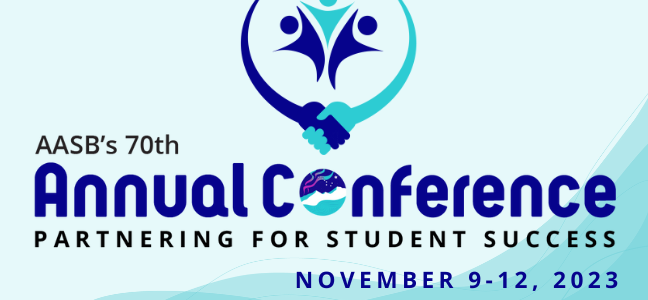 AASB 70th Annual Conference & Youth Leadership Institute
November 9-12, 2023, at the Hilton Anchorage
We invite you to be a part of the Association of Alaska School Board's 70th Annual Conference November 9-12, 2023, at the Hilton Anchorage.
This year's conference theme is "Partnering for Student Success" and will feature two general sessions, over 15 breakout sessions, Roundtables, Snapshot Sessions, networking opportunities, June Nelson Scholarship Fundraiser, Delegate Assembly, an Exhibitor Hall, and more! We look forward to seeing you there!
---
Youth Leadership Institute — November 9-12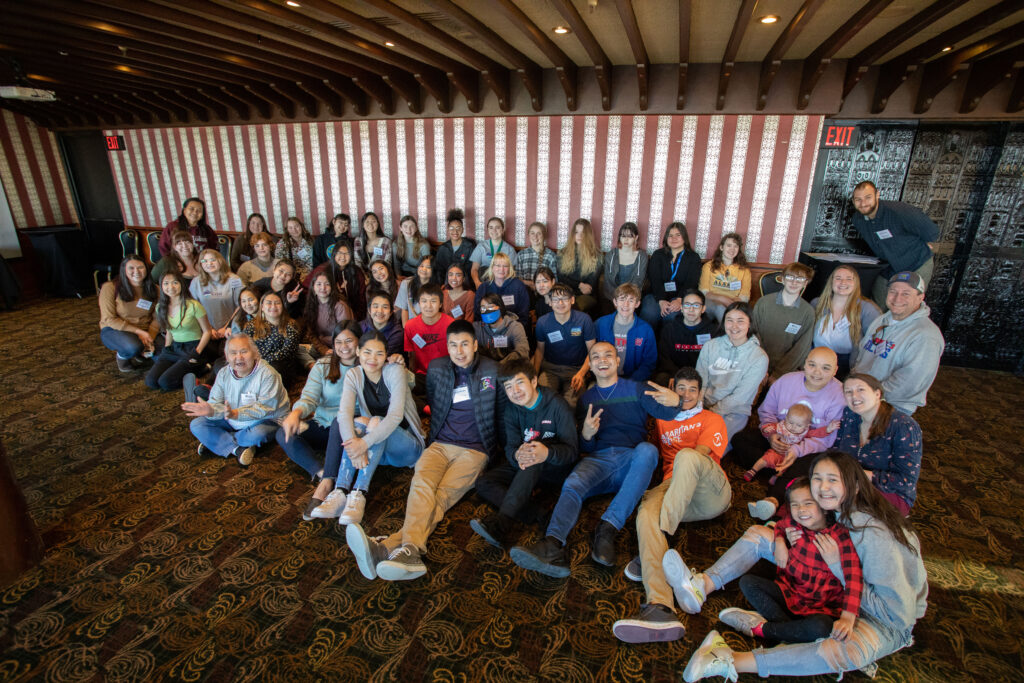 High School Students will spend time with peers and guest speakers from across Alaska. This year's theme, "Partnering for Student Success," will empower youth to use their voices to be change-makers in their schools and communities. Engaging breakout sessions with speakers and school board members enables conversations at a level unique to Youth Leadership Institute.
More information coming soon!
---
Want to learn more about how you can get the most out of your Annual Conference experience?
Watch the recording of the webinar from September 6!
We provided an overview of this year's conference, pre-conference options, and guest speakers. We also shared some additional conference opportunities that your board can get involved in:
Participating in the Resolutions process
Nominating a school board member or school board for the annual Carl Rose Governance and Outstanding School Board awards.
Sharing district stories, successes, ideas by presenting a session
Donating to June Nelson's Memorial Scholarship Fundraiser
Sending students to this year's Youth Leadership Institute
---
Youth Leadership Institute — T-Shirt Design Competition!
Youth Leadership Institute (YLI) is looking for a logo design for this year's YLI conference – created by the students, for the students! The new logo will be printed on the YLI t-shirts that students will receive at the conference! The first-place winner will receive an iPad and a scholarship to attend YLI (registration fees and cost of travel).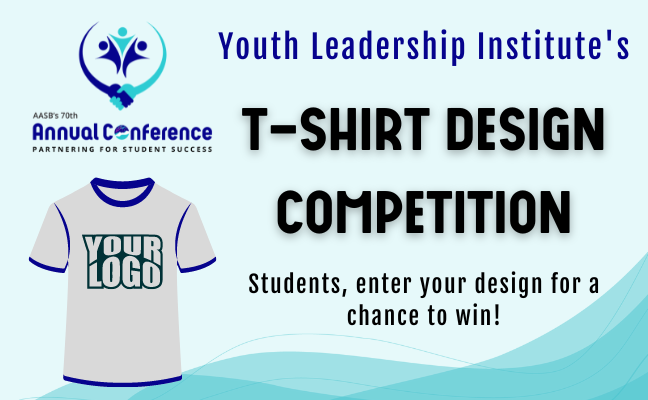 Deadline to Enter: September 15, 2023 at 11:59 pm
---
Submit Resolutions!
AASB is seeking resolutions, amendments to resolutions, and comments from local school boards for review at the 2023 Annual Conference. Submission deadline is Tuesday, October 10, 2023.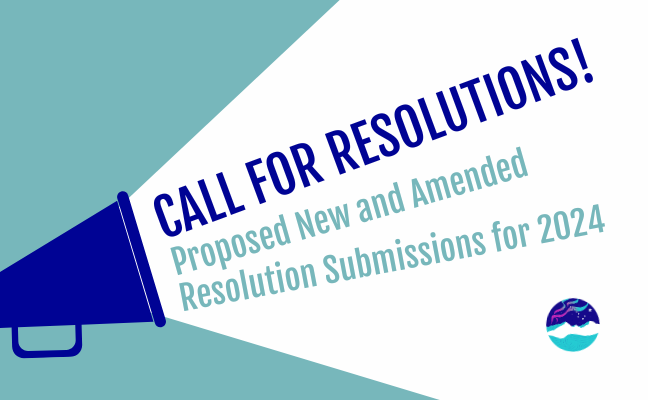 ---
Submit Award Nominations!
The nominating period is open for three member school district opportunities:
– AASB BOD Nominations are due October 19, 2023.
– Carl Rose Governance & Outstanding School Board Nominations are due October 13, 2023.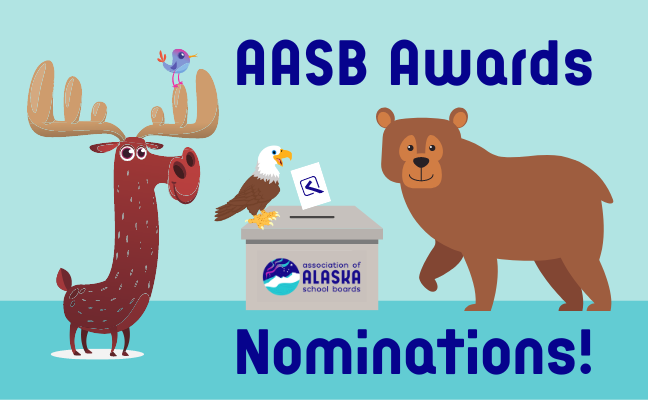 ---
June Nelson Memorial Scholarship Fundraiser
Donate & Attend!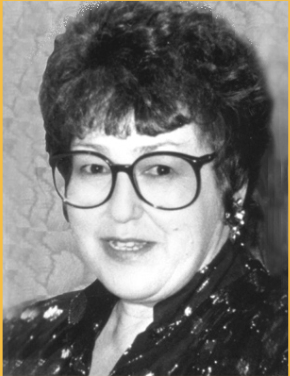 Plan to attend Friday night's June Nelson Memorial Scholarship Fundraiser, a favorite conference tradition!
The June Nelson Memorial Scholarship is named in the honor of the late June Nelson, a longtime school board member from Kotzebue. June contributed much to the cause of education and is remembered for her outstanding service on behalf of Alaska's children.
This scholarship is made possible and funded by individual contributions of school board members and administrators from across the state!
At the fundraiser event, items donated by school boards, school board members, and administrators from across Alaska are presented by students, to an eager crowd of auction participants. If you would like to donate an item to this auction, please email aasb@nullaasb.org or call 907-463-1660. Last-minute donations will be accepted onsite during the conference as well.
If you would like to donate an item to this auction, please email aasb@nullaasb.org or bring your auction item to Annual Conference, where items will be accepted.
---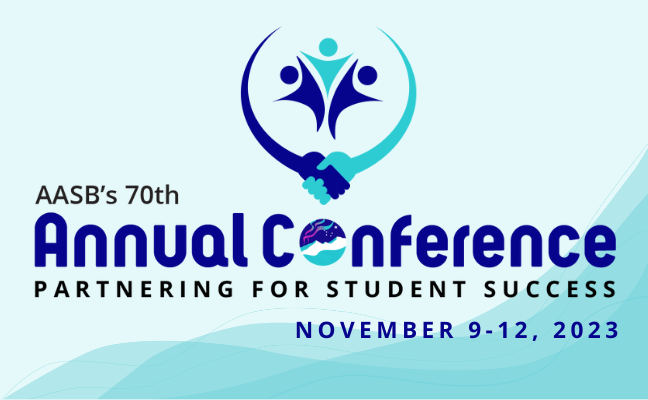 Frederick Lane
Moderator – Thursday Experienced Board Member Academy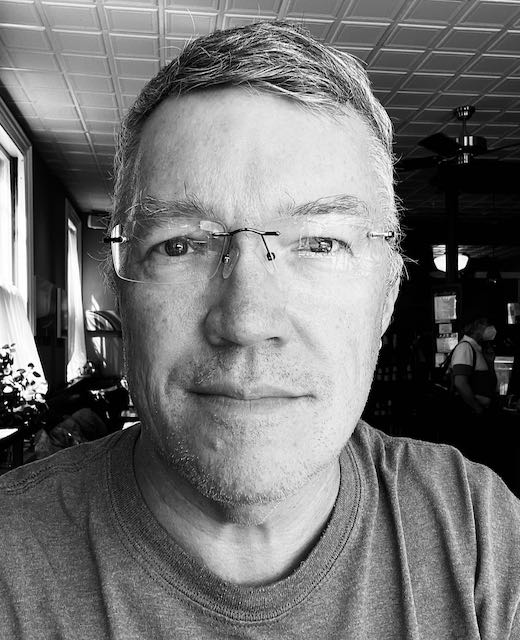 Frederick Lane is an author, attorney, educational consultant, and lecturer based in Brooklyn, NY. He is the co-founder of The Center for Cyberethics and is a nationally-recognized expert in the areas of cybersafety, digital misconduct, personal privacy, and other topics at the intersection of law, technology, and society.
Mr. Lane will moderate panels and workshops focused on various aspects of generative technology, including student use, personal and professional risks for educators/administrators, and board policies/legal implications.
Lane has appeared on "The Daily Show with Jon Stewart," CNN, NBC, ABC, CBS, the BBC, and MSNBC. He has written ten books, including Cybertraps for Educators 2.0, Raising Cyberethical Kids, and Cybertraps for Expecting Moms & Dads. With Jethro Jones (The Transformative Principal), Lane co-hosts The Cybertraps Podcast. He is also the publisher of The Cybertraps Newsletter.
Troy Hutchings
Keynote Speaker – Friday General Session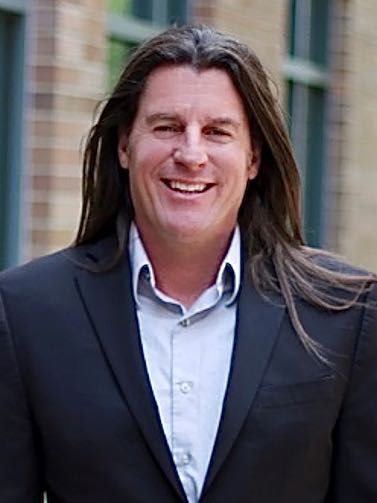 Troy Hutchings researches, writes and speaks in the areas of professional ethics, educator misconduct and frameworks for ethical teaching practice. He presents to various state and national policy and practitioner audiences across the United States and Canada. Hutchings also provides expert witness testimony in judicial hearings; collaborates on policy initiatives with state, federal and provincial agencies; and has been the subject matter expert for numerous national resources, projects and initiatives, including the Model Code of Ethics for Educators.
Hutchings is currently serving a six-month appointment as a Scholar-in-Residence at the University of Hawaiʻi where he is conducting a large research project examining the effect of career stage on teacher professional decision-making. In addition, Dr. Hutchings is the Senior Policy Advisor for the National Association for the State Directors of Teacher Education and Certification (NASDTEC).
He has served as a high school teacher, administrator and coach in public and private schooling environments for 16 years and has a record of full-time teaching, research and administrative responsibilities at the university level spanning an additional 15 years. In addition, he spent four years conducting research, creating resources and developing thought-leadership capacity in educator ethics for a non-profit educational research and assessment organization.
Kristi Swett
Keynote Speaker – Saturday General Session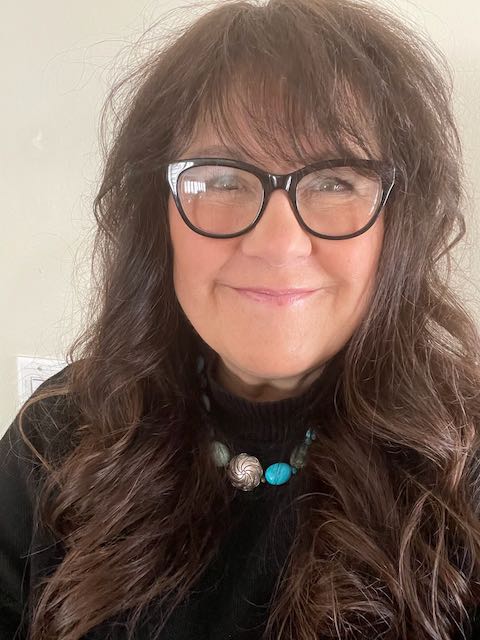 Originally elected to the Salt Lake City School District Board of Education in 2003, and subsequently re-elected in 2006, 2010, 2014, 2016, and 2020; Kristi is a proven leader in her community. During her tenure on the SLCSD board, she has served one term as vice president and three terms as president. Kristi has also served in leadership positions on state, regional, and national educational organizations, including on the Utah School Boards Association and NSBA's Pacific Region.
In 2018, Kristi joined the NSBA Board of Directors, in the spring of 2021, she was elected as NSBA Secretary-Treasurer, President-Elect in 2022, and currently, she is serving as the NSBA President.
Kristi has been a tireless advocate of public education for the past 30 years. Her extensive background in community service and educational advocacy includes serving as the President of the Lowell Bennion Advisory Board, President of Salt Lake County Parks and Recreation Advisory Board, President of her local PTA, member of Former Governor Herbert's Excellence in Education Commission, executive board member for Friends for Sight, member of Utah Public Education Coalition, and member of the School Trust Lands advisory board.
Kristi strives to keep students as the center of her work; she firmly believes that public schools are entrusted with the critical responsibility of preparing all students for success in college, career, and life.
In addition to being a champion for public education, Kristi owns a small business in Salt Lake City which allows her to spend creative time in her workshop. Kristi and her husband Craig have been married for 40 years and are the proud parents of two adult sons, both graduates of public high schools and universities. Kristi also enjoys spending time with her amazing granddaughter, Piper, every chance she gets.
Thanks to our sponsors for helping to make this event possible!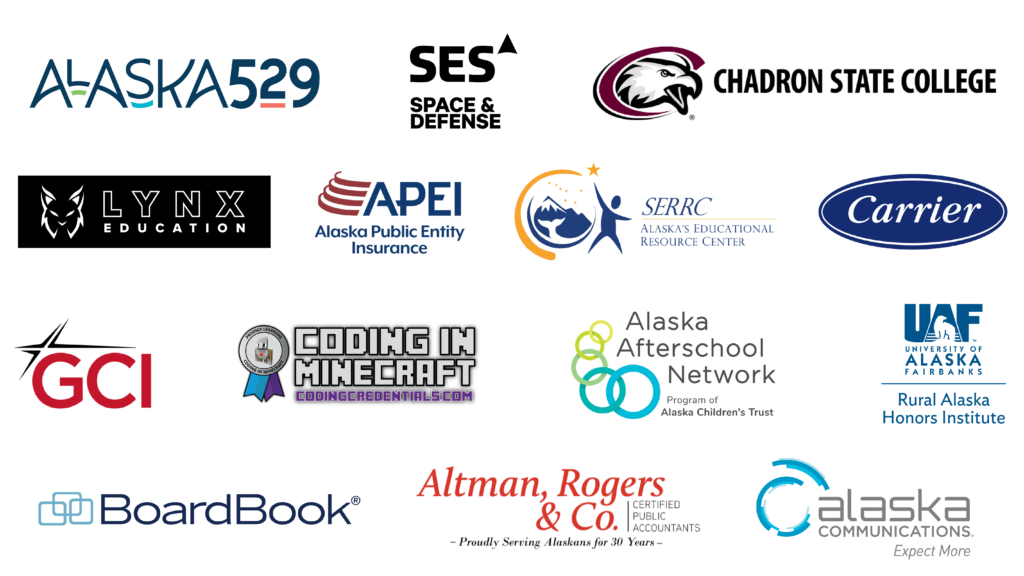 Please reach out to Jenni Lefing with any questions regarding the conference.
---