AASB's Board Development Team is Here to Help!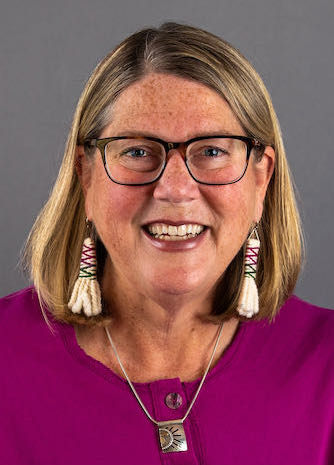 Timi Tullis, AASB Associate Executive Director
As your needs as Boards grow, so does our team. We are thrilled to announce that a familiar face, Katie Oliver from Kodiak, will join the AASB board development team in August. Katie comes to us with 12 years of experience as an elected school board member and 20 years of nonprofit management experience. Also, as most of you know, she has served on AASB's Board of Directors, including as President of the Association in 2021! We could not be more excited to have someone with Katie's experience and involvement with our association join our team.
As the Policy and Superintendent Search Manager, Katie will develop and implement a process for recommended policy review, assist with researching, developing and implementing Board Development and leadership programs and function as the lead coordinator and primary contact for superintendent searches.
As well as Katie, Jenni Lefing, Tiffany Jackson, and I are here to support you whenever possible. Over the last year, we have fielded over a thousand calls and emails about topics from "How do we give the oath of office?" to "How many board members can be on a committee?" to "What is the wording we should say before public comment?" Answers to these and other questions are at your fingertips for review at any time at Ask AASB. 
This year we have also helped several Districts update their strategic plans, and right now have five Districts already scheduled to update theirs this fall. This coming year, in addition to our Annual Events, we will hold a Charter School Academy September 29-30 for principals/lead teachers and Academic Policy Committee (APC) members. Lastly, we encourage all boards to follow your policies and conduct a Board Self-Assessment annually. If you don't have one scheduled yet and want to get on our calendars, please reach out soon to set a date. We typically are booked a few months out and want to meet your needs.
Again, our team is here to support you and your board—our members. We provide training on a wide variety of topics, including:
Board and Superintendent Roles & Responsibilities,
Board Standards,
Board Self-Assessment (facilitated),
Setting board priorities for the year.
Conducting Effective Meetings (including Using Roberts' Rules of Order and Open Meetings Act)
Superintendent Evaluations (facilitated)
Training for Advisory School Boards/Site Councils and Charter School Academic Policy Committees.
For more information and to schedule a board training, visit aasb.org or reach out to Timi Tullis, Tiffany Jackson or Jenni Lefing, or call Mindy Wetherall at 907-463-1660, our team's administrative assistant.
---