Alaska's Education Heroes
Lon Garrison, AASB Executive Director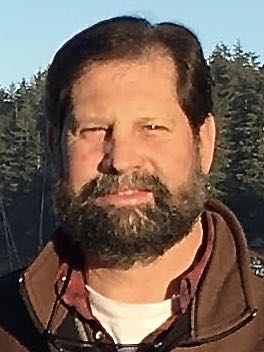 I would never have imagined I would start my tenure as the AASB executive director in the middle of a global pandemic. Who would have guessed that education delivery for nearly a year for most students would come to them virtually? That they would not see their classmates in a classroom setting for so long. And who among us would have imagined last February that in one year, we would have lost nearly 500,000 lives, including staff and one superintendent here in Alaska? It all seems so surreal, and yet it is not.
What I can imagine, though, is the resiliency and dedication of Alaska's educators, administrators, support staff, and school boards. They are Alaska tough! It has been demanding and challenging the past ten months. We have indeed seen the inequities our education system harbors, and in many ways, it has changed education forever. To all of those who continue working hard to find solutions and support effective student learning, AASB acknowledges you as our "Alaska Education Heroes." We thank you from the bottom of our hearts.
Not only have we had to deal with a deadly pandemic, but our nation and our local communities struggle with a more insidious ailment; incivility. We find ourselves during a time of great political and ideological divide that has challenged the very core of our democratic representative governance. School boards nationwide are dealing with this reality. Most school boards in our country are non-partisan, a-political governance bodies. Unfortunately, we have witnessed increasing political pressure for local school boards to take up political agendas with very little to do with education. The current distrust in elected governance has led to threats and sometimes inappropriate public behavior. The notion that locally elected boards, representing a variety of perspectives, can work together for all students' good is under strain. What must we do?
As an association committed to effective local governance open to a wide array of perspectives, we must resist the temptation to resort to acrimonious paralysis. With the help of AASB, local school boards must continue to promote a culture that all voices count and that those voices must come together civilly for the good of Alaska's students. What makes this so tricky is that there is no one "right" answer for everyone. Each student, each family, each community has a multitude of needs, and as a result, there are many answers to consider.
The one "right" answer to keep us serving our students well is for school leadership, board and superintendents, to create a culture of effective governance based on respect, civility, inclusion, and grace.  By doing this, we will honor Alaska's education heroes.  February is School Board Appreciation Month, and AASB wants to acknowledge the challenging work school boards have been faced with this year.  We also want to especially recognize their superintendents as an integral and critical part of that shared leadership, which depends on their knowledge, expertise, and vision.
So, in the coming month, please take a moment to honor and say thank you to your fellow school board members, your superintendent, your business manager, your administrative assistants and janitors, your maintenance staff, your aids and paraprofessionals, your volunteers, coaches, bus drivers, and especially your teachers. Let's celebrate and honor School Board Appreciation Month by showing a little grace and kindness to everyone involved in educating Alaska's children.
---