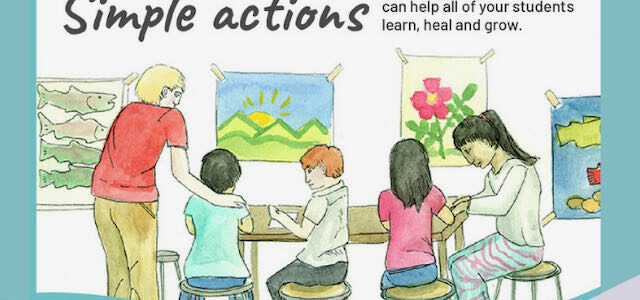 Calling all Trauma Engaged School Champions to Spread the Word!
In partnership with the Alaska Department of Education & Early Development (DEED) and the Alaska Department of Health and Social Services, the Association of Alaska School Boards is proud to launch Trauma Engaged Schools social media resources. Through these messages we strive to build out awareness and support for Trauma Engaged best practices among Alaskan educators and schools.
Download and Share Messages:
On your social media page
On your schools message board, and
In direct messages to those you work with
Check out other Trauma Engaged Schools Resources
AASB also provides a suite of Transforming Schools resources to help Alaska schools and communities integrate trauma-engaged practices and policies into their everyday activities. Transforming Schools offers a framework, toolkit, video library, e-modules, and milestone guides.
---
Click on an image to see it larger. Control Click on the larger image to download it.