Does Trauma Engaged Training Make A Difference?
Emily Ferry, AASB Collective Impact Coordinator
A growing body of national evidence has suggested that Trauma Engaged practices improve outcomes for students. But the question we all want to know is: Does investing time and money in Trauma Engaged training and support make a difference in our schools and for our students?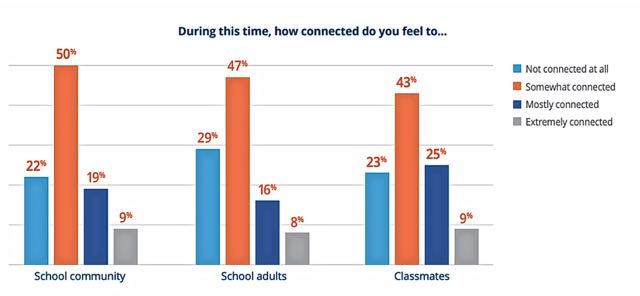 Social and Emotional Learning Coordinator Maressa Jensen recently used the School Climate and Connectedness Survey (SCCS) to gain insight about how Trauma Engaged practices were impacting staff and students in the Juneau School District. She looked at six elementary schools in the district. Four of those schools serve higher rates of students who are Alaska Native or mixed race or whose families qualify as low-income and thus were included in the STEPS grant. STEPS – or Supporting Transitions and Educational Promise Southeast Alaska – is partnership supported by the AASB aimed at improving outcomes for students by working collaboratively from womb to world. A dozen community agencies including five school districts are part of the partnership.
Through STEPS and other targeted efforts, including a three year training and coaching program with Washington State University's Collaborative Learning for Educational Achievement and Resilience (CLEAR), staff at those four schools have received ongoing training, coaching, and support. The other two schools only participated in district-wide in-service training focused on ACEs (Adverse Childhood Experiences).
The School Climate and Connectedness Survey results indicate that the schools which invested in Trauma Engaged practices and coaching had better results. Staff responses from all six schools indicated that they understood trauma, however, staff at the four focus schools responded on average nearly 20% more favorably when asked if they had the skills to address trauma. Staff at these schools also stated that they felt supported and knew their roles. Staff at these same schools also felt less worn out, which is promising for staff retention and well-being.
One elementary principal observed that "in the past, common practice was "really kind of punitive and shaming in its approach. I wouldn't have seen that a couple years ago, before we started this [trauma engaged schools] work." A special education paraprofessional said of a recent Restorative Practices/Trauma Engaged training that it was "the most relevant and applicable training we've received this year, in terms of the work we do with kids everyday and what we're trying to do with social emotional learning."
One of the first and most important steps toward improving outcomes for students is developing a staff with a strong sense of their own ability to have an impact, also known as Collective Efficacy. And it appears that here in Alaska, investing in training and support for implementing Trauma Engaged practices is one way to make that happen.
As students begin to return to a normal school routine, these trauma engaged skills will be more important than ever, not just for teachers, but for all school staff.
Brush up on your Trauma Engaged skills with:
Check out the School Climate and Connectedness Survey
---