Effective communication: Website accessibility under federal law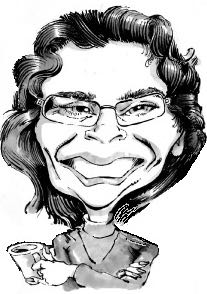 By Lea Filippi of Sedor, Wendlandt, Evans & Filippi, LLC
Part four of a series on Technology and the Law.
School districts communicate with students and their families in ways that range from high tech to very low tech. Districts email, make phone calls and send notes and newsletters home in student backpacks. In the 21st century, many districts communicate with their communities and families through apps or a website. The question can arise whether that communication is actually effective, particularly in relation to a district's legal obligation not to discriminate against people with disabilities for whom some channels of communication may be more accessible than others.
The Rehabilitation Act of 1973 prohibits discrimination against people with disabilities in programs that receive federal funding, including districts. The Americans with Disabilities Act (ADA), first enacted in 1990 and subsequently amended, extends that obligation by prohibiting discrimination on the basis of disability in employment, public services, and public accommodations. Although the ADA requires that public services and businesses serving as places of public accommodation remove barriers to access for people with disabilities, the statute does not explicitly address how that obligation applies to websites.
The details of how website is put together can make a dramatic difference in how useful or accessible the site is for people with disabilities. Having clear contrast between text and background color can make a webpage easier for people with visual impairments to read. Some people with disabilities use assistive technology like screen readers which are designed to read and speak text, but cannot interpret text, charts, color coding or other graphic elements that may appear on a webpage. A picture on a website would be inaccessible to a person using that screen reader technology because they would not be able to tell if that part of the website was a photograph, a logo, a map, a chart or other artwork. Adding a line of code to tag text for each image can enable visitors who use a screen reader to understand what is depicted. With increased bandwidth and faster connection speeds, it is increasingly common for websites to present videos or automated slide shows. Providing synchronized text captions can make a video accessible to people who are deaf or hard of hearing.
Although there are techniques that can make websites more accessible, there are no regulations clearly mandating particular coding practices. In the absence of regulatory guidance, disability advocates used the courts to push for website accessibility. There has been a dramatic increase in litigation, with thousands of lawsuits filed in the last couple of years alleging violations of the ADA based on website inaccessibility.
In suits against retailers like Target, internet-based service providers like Netflix, or restaurants like Domino's pizza which offer online ordering one key legal issue the scope of "public accommodations" and whether or to what extent accessibility is legally required of websites vs. brick and mortar stores. That is not an issue, though, when it comes to claims involving the websites of school districts who are governed by the ADA as public entities.
Litigants often advocate that a set of ten Web Content Accessibility Guidelines (WCAG) 2.0 for improving accessibility that was privately published by the World Wide Web Consortium in 2008 should be used as a yardstick for measuring accessibility. As litigation continues, there have now been a handful of lower court orders requiring that defendants like retailer Winn-Dixie make their websites satisfy that standard. However, the Department of Justice still has not adopted any regulations setting a specific standard for website accessibility.
The Department of Justice maintains that, in the absence of regulations, covered entities can be flexible in how they comply with legal requirements of nondiscrimination and effective communication. The Department of Justice has also attempted to assist state and local governments to meet their obligations of website accessibility by publishing what it calls "technical assistance," which does not have the legal force of regulations. This technical assistance encourages web developers to consult the Section 508 Standards, which federal agencies follow for their own webpages, and also points to the WCAG guidelines.
For school districts, claims that a website should be more accessible can arise in the form of litigation in state or federal court. Claims involving website accessibility can also be made presented to the federal Office of Civil Rights, which has administrative processes for receiving and investigating administrative complaints that a school district has violated its legal obligations to people with disabilities. A school district can reduce its exposure to those types of claims with thoughtful web design including features like captions and alt-tags. A district can also reduce exposure by posting on its home page a phone number or email address that website visitors can use to request accessible information.
More of the series, Technology and the Law:"
You can't take my phone!" Legal issues related to policies restricting students' mobile devices.
"Are we on the record?" Legal Issues with Recordings in School
The iPhone 11 – Not your Father's Flip-Phone
More from Sedor, Wendlandt, Evans & Filippi, LLC:
Eight-part series: Interacting with the world outside of the schoo
Five-part series: Union Issues in Schools
Four-part series: Freedom of Expression in Schools
# # #
The views expressed here are the writer's and are not necessarily endorsed by the Association of Alaska School Boards. AASB welcomes diverse perspectives and civil discourse. To submit a Guest Column for consideration, see our Guest Column Guidelines and email your 400-1000 word submission HERE.