Ripped From the Headines: The Show Must Go On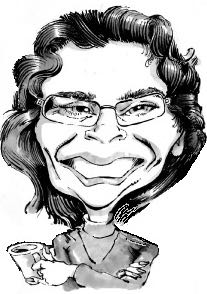 By Lea Filippi of Sedor, Wendlandt, Evans & Filippi, LLC
Part One of the series, Ripped from the Headlines
As you may know, Broadway is shuttered by the COVID-19 pandemic. Speaking of the Empire State, you may also have heard that in late July the families of several students with disabilities filed a lawsuit in federal district court in New York with potentially national reach.
The lawsuit claims that the closure of schools in March due to the pandemic violated state and federal law including the Americans With Disabilities Act, Section 504 of the Rehabilitation Act, and the Individuals with Disabilities Act which requires that students with disabilities receive a free appropriate public education and sets out specific processes for how teams will determine what that looks for individual students.
Although none of the named plaintiffs are students from Alaska, the suit purports to be a class action and names all Alaskan school districts and the State of Alaska Department of Education and Early Development as Defendants. That suit is still in its very earliest stages. It will likely take months before the court decides even the preliminary issue of whether these types of claims are appropriately handled as a class action.
Even though it is very possible that the federal court will determine that the claims that the plaintiffs are trying to raise as a class action should not be handled on a nation-wide basis, that litigation is a good reminder of the legal obligation that all school districts have to provide a free appropriate education to students with disabilities even during the pandemic.
It is important not only that a free appropriate education be provided, but also that schools use to the legally required processes are to determine how that will be accomplished and to keep families properly informed of decisions involving their child. Some districts will need to convene additional IEP team meetings to make decisions about how to best serve individual students and meet their educational needs as the pandemic continues. Some districts may have students who are entitled to additional services or supports this fall to make up for educational deficits associated with the sudden closure of school last spring.
Although Broadway has not re-opened yet and there continue to be newly diagnosed cases of COVID-19 each day in Alaska, for students and school districts the show must go on.
---
More from Sedor, Wendlandt, Evans & Filippi, LLC:
---
The views expressed here are the writer's and are not necessarily endorsed by the Association of Alaska School Boards. AASB welcomes diverse perspectives and civil discourse. To submit a Guest Column for consideration, see our Guest Column Guidelines and email your 400-1000 word submission HERE.