Student Allotments to Private Schools Remain as "Clear as Mud"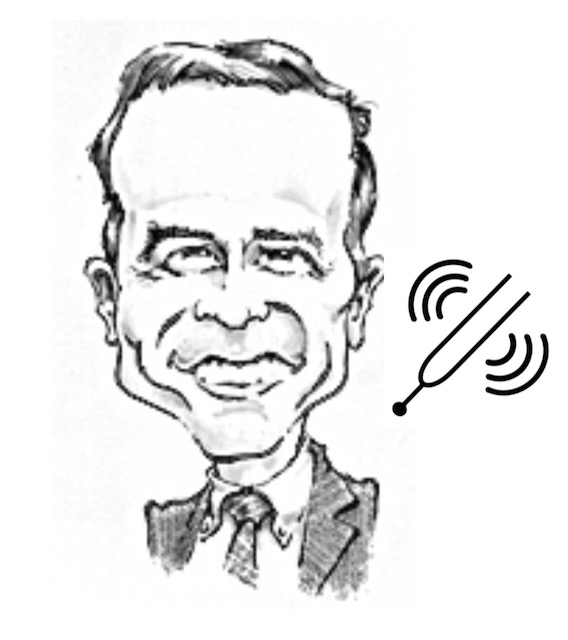 "Fine Tuning" Episode 2
By Clint Campion, Sedor, Wendlandt, Evans & Filippi, LLC
We hope the first month of the school year has been a good one across the State. This is our second SWEF (Sedor, Wendlandt, Evans & Filippi) Commentary for the 2022-23 school year. We are continuing our theme of "fine tuning."
On July 25, 2022, the Alaska Attorney General's Office issued an opinion intended to "fine tune" the rules on the use of student allotment funds for student instruction from private and religious educational institutions. Use of Correspondence School Allotments (alaska.gov). The opinion provides guidance on what it describes as "low risk" use of student allotment funds but acknowledged a continuing "gray area." This gray area creates potential legal risk for school districts that operate correspondence study programs. As the title of this month's commentary suggests, the rules for use of student allotment funds remain as clear as mud.
To understand where we are today, we should consider how we got here. In the 1990s, Alaska's school districts began developing district-provided statewide correspondence study programs. These programs, also known as home school programs, allow children to receive their education in a home environment. Today, according to the Alaska Department of Education and Early Development (DEED), there are thirty-four different home school programs in Alaska. It is estimated that potentially more than 11,000 Alaskan students are enrolled in correspondence study programs
Correspondence study programs allow students to receive a public education, at public expense, away from their neighborhood or community school. Parents, not teachers, serve as the primary instructors for home school students, with oversight from a certified teacher from the home school program. Additionally, DEED provides oversight to ensure correspondence study programs comply with state educational standards.
Alaska's Constitution restricts school districts from serving as a channel for public funds to support religious or private educational institutions. Article VII, section 1 of the Alaska Constitution declares: "No money shall be paid from public funds for the direct benefit of any religious or other private educational institution."
Determining what a "direct benefit" is can be difficult. In 1979, in Sheldon Jackson College v. State,the Alaska Supreme Court determined it was a violation of the "direct benefit" clause for state tuition grants which supplemented the difference in tuition between state and private college costs. The court explained that the use of public funds "directly benefits" a private educational institution because the students served as a "conduit for the transmission of state funds."
In 2014, the Alaska Legislature authorized school districts to provide students in correspondence study programs with an annual student allotment for families to meet instructional expenses. Student allotment funds may be used to purchase nonsectarian services and materials from a private, public, or religious organization, subject to several requirements. The requirements include: the services and materials must be part of a course of study in the student's individual learning plan, must be approved by the district, must be aligned with state standards, cannot advocate partisan, sectarian, or denominational doctrines, and must otherwise support a public purpose.
The Alaska Supreme Court has not (yet) defined the boundaries of the student allotment funds. But this summer, in response to a request from the Acting Commissioner of DEED, the Attorney General's Office issued an opinion. As we discussed earlier in this commentary, DEED provides oversight of home school programs. An Attorney General's opinion is not the law, but provides guidance to state agencies, such as DEED, on how the law applies.
The "Use of Correspondence School Allotments" Opinion provides a framework for school districts to determine what are appropriate materials and services for reimbursement. Importantly, the AG's Opinion clarifies that school districts can reimburse families for "discrete" services and materials provided by a private educational institution. The Opinion goes on to identify "low risk" versus "high risk" reimbursements.
Low Risk Reimbursements
A school district is likely permitted to reimburse home school families for postsecondary tuition, advanced curriculum instruction (not available at public schools), private tutoring, and extracurricular activities, even if these services are provided by private or religious educational institutions. These reimbursements most likely do not violate the "direct benefit" clause because they incidentally benefit private or religious educational institutions in a relatively insignificant amount.
High Risk Reimbursements
A school district likely violates the "direct benefit" clause of the Alaska Constitution if it reimbursed a family for tuition payments for students enrolled as full-time students at a private or religious school. This would be akin to the Sheldon Jackson case where students served as a channel for public funds to private schools.
The Muddy Middle
The AG's Opinion leaves open a wide space between low and high-risk reimbursements. School districts should ensure reimbursements are enhancing or supporting parent or guardian driven home school education. School districts should be wary of reimbursements that are supplementing tuition for students receiving all or most of their education at a private or religious school.
The AG's Opinion addressed two recent U.S. Supreme Court decisions which interpreted the Free Exercise Clause of the First Amendment to the U.S. Constitution. Those decisions are Espinoza v. Montana Department of Revenue and Carson ex. Rel. O.C. v. Makin. In both decisions, the U.S. Supreme Court determined that states which provide tuition assistance to private, but not religious schools, violate the Free Exercise Clause. Alaska's "direct benefit" clause applies equally to private and religious schools, so the AG's Opinion advised that it is not likely to violate the Free Exercise Clause.
All school districts with correspondence study programs were required to provide DEED with a "Statement of Assurance" that they comply with legal requirements. A district which violates these legal requirements, including the "direct benefit" clause, could lose public funding.
Practice Pointers
As John Sedor indicated in his commentary last month, we are providing "Practice Pointers," or practical suggestions for school board members and administrators to consider each month. Please consider:
Does your district operate one of the 34 correspondence study programs in Alaska? If so, has your superintendent submitted a Statement of Assurance which is required to operate a school district correspondence program under 4 AAC 33.420. The Statement of Assurance is available at: https://www.education.alaska.gov/Alaskan_Schools/corres/pdf/District%20Correspondence%20Assurances.pdf
Does your district's correspondence study program have policies in effect that ensure it complies with all legal requirements?
Does your district's correspondence study program provide reimbursement to families with students who are enrolled full-time at a private or religious school?
---
More from Sedor, Wendlandt, Evans & Filippi, LLC:
---