Taking STEPS in Southeast Alaska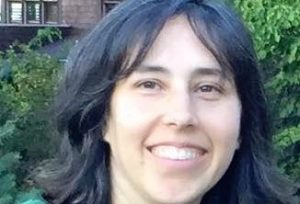 By Lori Grassgreen, Director of Alaska ICE
How do we improve outcomes for students and families?
This is an essential question asked by school board members, administrators, teachers, parents, social service managers, tribal leaders, and organizational partners. Yet despite the dedicated effort, there is still a significant need to improve outcomes for students in Alaska.
The short answer to this question is "together."
While collaborating to improve outcomes is not new, historically many organizations have worked more independently to improve outcomes for students. Over the past decade, some districts across the country have dedicated themselves to a deep collaboration through collective impact. Collective Impact, as described by Stanford researchers in 2011, outlines specific ways of collaborating across sectors and organizations to achieve a shared vision.
JUMP TO: What is Collective Impact?
Because of historical experiences, busy schedules, and daily demands within organizations collaborating isn't always easy. Often it takes a true commitment to work together towards a shared vision and to align funding and solutions.
Southeast Alaska school districts, tribes, and non-profits made that commitment and worked with the Association of Alaska School Boards to successfully secure a five-year $21 million Promise Neighborhood grant from the US Department of Education for the Supporting Transitions and Educational Promise Southeast Alaska (STEPS Alaska) initiative. It is the first time that a group in Alaska has received this highly competitive award and the first time a group will have the opportunity to dedicate resources towards coordinating cradle to career solutions for students and their families.
Read KTOO Story: Southeast Partner Organizations Win $21 Million Grant to Help Kids Succeed
The Association of Alaska School Boards will serve as both the fiscal agent and the coordinating "backbone." But it's important to note that this opportunity is not about one organization or program; it's about working together to provide seamless supports for students and their families, starting from the beginning of life to a successful start in college and/or career world.
Watch Video: Students from the Harborview Elementary School Tlingit Culture and Language Learning program perform at the STEPS Alaska meeting
That's why over seventy people representing The Central Council of Tlingit and Haida Indian Tribes of Alaska, the Association for the Education of Young Children, six southeast school districts, nonprofits, tribes, and the University of Alaska Southeast came together to help launch the STEPS initiative this May. Partners worked together to identify key approaches or solutions to better support children and families in the communities of Hydaburg, Hoonah, Kake, Klukwan, Angoon, Sitka, and Juneau.
During the two-day meeting, the group took a look at data describing everything from the availability of quality childcare to rates of college enrollment and completion for the region. Other important data points gave a snapshot of academic success, cultural connectedness, health and safety, family and community engagement, and the impact of Adverse Childhood Experiences. STEPS partners will use these indicators to both chart and correct the course over the next five years improve outcomes for kids in Southeast Alaska.
With more than seventy partners representing a wide range of organizations, districts and communities, the group was able to have a dialogue not only about the state of current conditions for students and families, but also about the region's unique communities, rich cultures, and histories. After a thoughtful discussion the collective developed shared goals and actions around the following themes:
Equity in educational outcomes, including increasing access to key opportunities in early childhood, k-12, and in post-secondary preparation.
Culture: Increasing cultural opportunities in and out of the school. Within the school increasing the cultural responsiveness, deep integration of cultural content, and ensuring place-based learning opportunities.
Families and youth are at the center of education and are valued as key educators and leaders.
Coordination: Increased collaboration, conversation, and coordination across communities to improve outcomes for students.
Resiliency: Minimizing the impact of Adverse Childhood Experiences by building resiliency through community supports, trauma-informed school environments and providing opportunities for healing.
Health: Ensuring physical, mental, social and emotional health for youth and their families.
Quality Preparation: Authentic and high quality preparation for learning and employment.
Clear Pathways: Students have opportunities, clear goals, and possible pathways after leaving school.
Professional learning and preparation of teachers is transformed to meet the needs of students in the region.
Partnership and Stability: Create stability with partnerships and ways of working together. This is based on trusting relationships and commitment to a shared vision and mutually reinforcing activities.
Through this two day gathering the STEPS collective identified and aligned small steps to move towards big goals. School districts offered to share their curriculum with another. Three non-profits made plans to work more closely together so they could reach more families with young children. And university and school district staff discussed how to smooth the transition to college.
Many more steps will be taken over the next five years to help close the opportunity gap so that all students can successfully and productively learn and grow. Working together is just the start.
# # #
See more photos and video of the STEPS meeting on AASB's Flickr page
Indicators
STEPS results, indicators, and partners are described in this one-page handout.
Collective Impact Examples
A leading example of the power of Collective Impact is the Cincinnati-based Strive Partnership, which saw an improvement in 85% of their indicators over a ten-year period.
Here in Alaska, ARISE has been working together to improve outcomes for Alaska Native students in the Anchorage area.
What is Collective Impact?

Collaboration is not new. But collaborating successfully can be a challenge. The Collective Impact framework described by Stanford's John Kania and Mark Kramer helps spell out exactly how a wide range of groups can work together most effectively. Note that a dedicated grant or special funding is not necessary to use the Collective Impact framework – many communities in Alaska have already organized coalitions using the Collective Impact principals. The five key elements are:

Common agenda – develop shared goals and vision
Measuring results consistently – pick indicators that will guide the group towards its goal
Mutually reinforcing activities – ensure that programs complement each other (rather than duplicate or compete)
Continuous communication – its an ongoing, evolving process
Backbone organization – dedicated staff to keep everyone coordinated and moving forward.