Teacher Layoffs – You need a plan!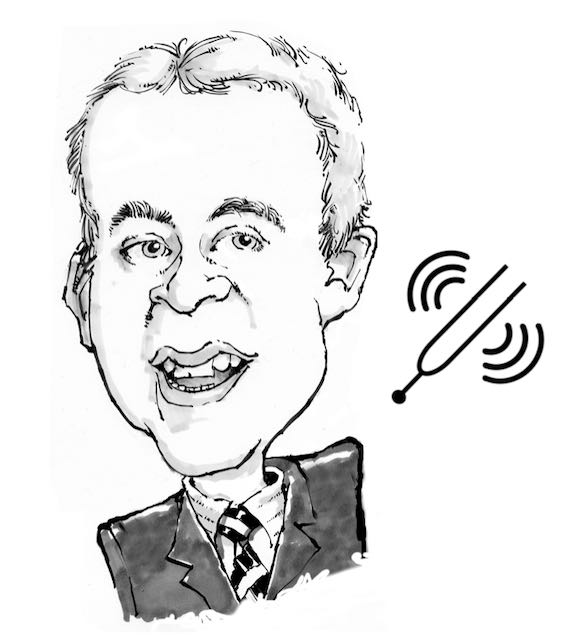 "Fine Tuning" Episode 5 (Now with Practice Pointers!)
Allen Clendaniel, Sedor, Wendlandt, Evans & Filippi, LLC
Many Alaskan school districts are facing daunting budget deficits as they prepare next year's budget. Unfortunately, some Alaska school districts may be forced to lay off teachers to make ends meet. In our fifth installment of our 2022-23 school year theme of "fine tuning," we tackle the thorny issue of reductions in force.
A reduction in force in teachers requires strategic planning. When considering a layoff, the first question to ask is whether the district will need to layoff tenured teachers to balance the budget.  Under AS 14.20.177, a district cannot layoff any tenured teacher without first adopting a layoff plan. 
If a district can achieve the necessary cost savings by only laying off nontenured teachers, then it can avoid a formal layoff plan. In that instance, the district can issue notices of non-retention/layoff to the nontenured teachers that the district is financially unable to employ for the next school year. Under AS 14.20.140, unless the district's negotiated agreement contains an earlier date, the deadline to give this notice to nontenured teachers is the last day of school. 
There are times, however, when a district will need to layoff tenured teachers to balance its budget. Some small districts have few or no nontenured staff. With a significant budget shortfall, a school district may be forced to lay off all of its nontenured staff and some tenured teachers to reduce costs. A small district may also need to retain nontenured teacher and layoff a tenured teacher because the nontenured teacher is the only teacher qualified to teach a certain subject.
         Under AS 14.20.177, a school district can only implement a layoff plan for two reasons:
school attendance in the district has decreased; or
the basic need of the school district determined under AS 14.17.410(b)(1) decreases by three percent or more from the previous year.
If the district's is experiencing a budget deficit that is not due to a decrease in attendance or "basic need" (e.g., escalation of other costs or decrease in federal or municipal revenue), the district cannot implement a layoff plan to reduce its tenured teachers. 
State statute addresses some of what is required for a layoff plan to be effective. Under AS 14.20.177, the district must identify academic and other programs that the district intends to maintain in implementing the layoff plan. The statute also requires that the plan include procedures for layoff and recall of tenured teachers. While AS 14.20.177 prohibits a district from laying off a tenured teacher unless the district has given notice of non-retention to all nontenured teachers, a district may retain a nontenured teacher and layoff a tenured teacher when there is no tenured teacher in the district who is qualified to replace the nontenured teacher. 
AS 14.20.177 does not provide other details about what must be in a layoff plan or the process to develop and adopt a layoff plan. In 2003, a Juneau Superior Court judge heard a case (Haines Education Association v. Haines Borough School District, Case No. 1JU-03-418CI) where the Haines Education Association and individual teachers sued the Haines Borough School District challenging a layoff plan. The judge ruled that the district's layoff plan was invalid because it did not comply with AS 14.20.177 and constitutional due process requirements. The judge's written decision provides school district's guidance about how to adopt a layoff plan.
First, the school district must demonstrate that the layoff is necessary (in addition to a decrease in enrollment or basic need). The judge held there must be a "necessity" to lay off tenured teachers. The judge also determined that layoff plan adopted by the school board must be proportional to that necessity. 
Second, the layoff plan must be circulated widely for comment. The district's teachers and the public must be given a chance to comment on the plan. 
Third, the criteria outlined in the plan must be applied fairly and consistently. A layoff plan cannot be used to "target" individual teachers.  Instead, the plan must legitimately eliminate teaching positions. 
Finally, the layoff plan must contain specific triggers for when teachers are recalled and specific procedures detailing how the teachers will be recalled.
Under AS 14.20.140, the deadline to give a notice of layoff to a tenured teacher is May 15th. This can be earlier if specified in the Negotiated Agreement. Given the significant procedural requirements outlined in the Haines Borough School District decision, it is imperative that a school district start working on a layoff plan as soon as it knows that it will be facing a serious budget deficit. During the time the layoff plan is being developed, the district should not issue contracts to any teachers it is considering laying off. While a delay in offering contracts can be very concerning to teachers, the school board can explain that it must delay the issuance of contracts while it reviews all of its options to address the deficit. 
The first step in developing a reduction in force of tenured staff is to review the district's negotiated agreement to see if there are any additional requirements regarding layoffs. The district then needs to prepare a draft plan. The draft plan should incorporate all the requirements outlined in AS 14.20.177, the Haines Borough School District judicial decision, and the Negotiated Agreement. The district must circulate the proposed layoff plan to the teachers and the public. After circulating the plan, the school board must hold a meeting to allow the teachers and public to comment about the plan. Based on the community and staff's comments, the Board should consider whether it needs to make any changes to the layoff plan. Then school board can finally officially adopt the layoff plan. After all this, the district can issue layoff notices to tenured teachers.   
This process takes time. That is why the district should start the layoff process as soon as possible. It is important to remember that the district can adopt a layoff plan as a precautionary matter. Adopting a plan does not force the district into laying off any teachers. If the district obtains additional revenue, it can rescind the plan and issue contracts to its teachers. 
Finally, we stress how important it is to communicate with all stakeholders throughout the layoff plan process. It is critical to be honest and transparent with the staff and community. No one wants to lay off teachers, but sometimes it is a difficult decision that a school board has to make. Effective communication will help explain to parents, students, and the community why the district must take the drastic step of a reduction in force.
Practice Pointers
Each month some "Practice Pointers," or practical suggestions for school board members and administrators to consider. When contemplating a layoff of teachers, please consider:
Has your district experienced a decrease in enrollment/basic need, which is required for a layoff under AS 14.20.177.
How soon can you start the process? It can take multiple school board meetings to properly adopt a layoff plan.
Can you solve the financial crisis by non-retaining nontenured teachers? If so, you can avoid the need to adopt a formal layoff plan.
Postpone issuing contracts to any teachers you may need to layoff.
---
More from Sedor, Wendlandt, Evans & Filippi, LLC:
---