Cultural Integration & Community Co-creation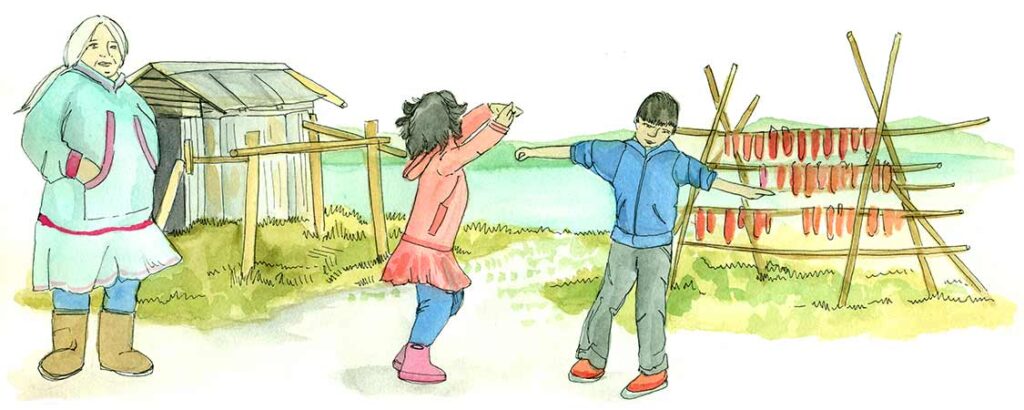 Nikaitchuatguuq piraqtut.
Those who think they can accomplish something, will.

Iñupiaq proverb
What is this section about?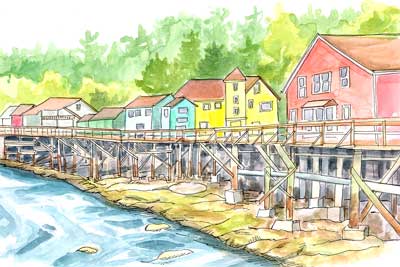 Commonly, community members, families, tribes, and businesses are underutilized partners, with few pathways to meaningfully include them in academic, social, emotional, and cultural outcomes for students and schools.
To truly transform schools, to become trauma-engaged, requires an approach that builds not only on individual experiences, but also collective experiences. To work collaboratively – or to co-create your approach in partnership with the school, community, and families — requires strong relationships and an understanding of students' families and cultures.
The reflection questions and tools in this section do not stand alone. In fact, they are woven into each section to expand understanding of trauma, shape professional learning, influence community-school relationships, improve family partnerships, and build foundational skills for students.
Trauma Engaged Schools Knowing to Doing Video Library
The Trauma Engaged Video Library offers over 50 peer-led and statewide experts short videos tied to the topics in the Framework. They are under 10 minutes and easily accessible for personal review or in a group setting to stimulate discussion. Below is the video series for this chapter.
Click on the banner on the top left of the video screen to see the chapter video titles.
What can leadership do?
Click each section below for more info.
What can staff do?
Click each section below for more info.
---
Milestone Guide
The Transforming Schools Guide offers some steps and a starting point to deepen personal growth, establish a common vision with colleagues and community, and remind each of us that this is a process of preparing, starting, applying, and refining our trauma engaged work. Individuals and teams move through the steps and cycle many times to continue to improve upon and deepen our trauma engaged approach. Seeing the path forward and celebrating successes are key components of effective implementation. These Milestone guides offer four levels of section to complete, broken out by role. Each of the 11 components within the framework and toolkit.
---
What can communities and tribal organizations do?
Tribal organizations can establish MOUs and agreements clarifying roles and partnership opportunities for delivering education.
Community members can serve on planning committee and have opportunities to provide feedback at various stages of policy implementation.
Communities can request First Alaskans Institute facilitator host trainings and support dialogues and healing conversations in the community.
Provide knowledge to school staff to help with designing curricula, building relationships with local knowledge-bearers, or support relationship building with school staff and the community.
Learn about the impacts of trauma and work to support ways to talk about trauma, strength, and resilience and key social-emotional skills.
Additional Resources
A Yupiaq Worldview: A Pathway to Ecology and Spirit, Angayuqaq Oscar Kawagley
Culturally Responsive Teaching and the Brain, Zaretta Hammond
Help for Billy: A Beyond Consequences Approaching to Help Challenging Children in the Classroom, Heather T. Forbes
Restorative Practices Handbook for Teachers, Disciplinarians and Administrators, Bob Costello, Joshua Wachtel, and Ted Wachtel