What can growing blueberries teach us about the conditions for learning?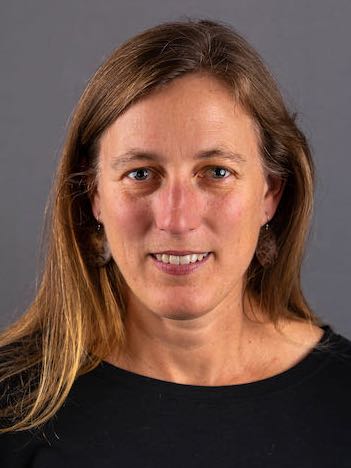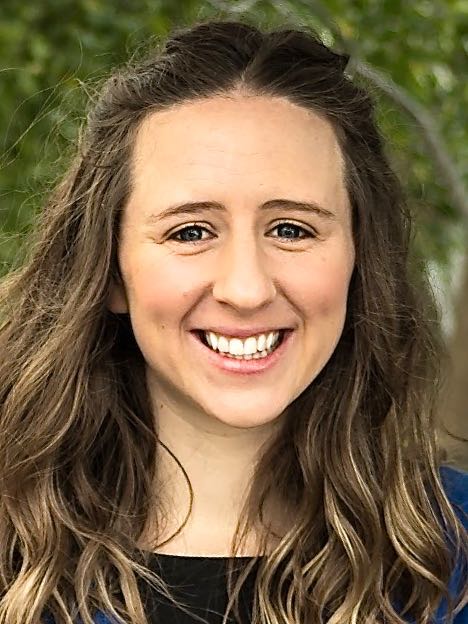 CONDITIONS FOR LEARNING
Five steps you can take to create the conditions for students to grow and how AASB can help.
If you spent some time outside gardening or gathering this summer you likely noticed that the juiciest berries tend to grow where the conditions are right. Students are similar; they learn the most in the best conditions.
We know conditions blueberry plants need to grow: fertile soil, strong roots, water, and good light. So, what conditions do students need to thrive? How do we know if we have the right conditions in place? And what tools and resources can help us create those conditions?
What do Conditions for Learning look like?
Students need a healthy, supportive, and engaging environment in order to do their best learning. Their basic needs have to be met and they need to feel safe – emotionally, physically, culturally, and socially. Creating a positive school climate includes creating the conditions for learning required at school.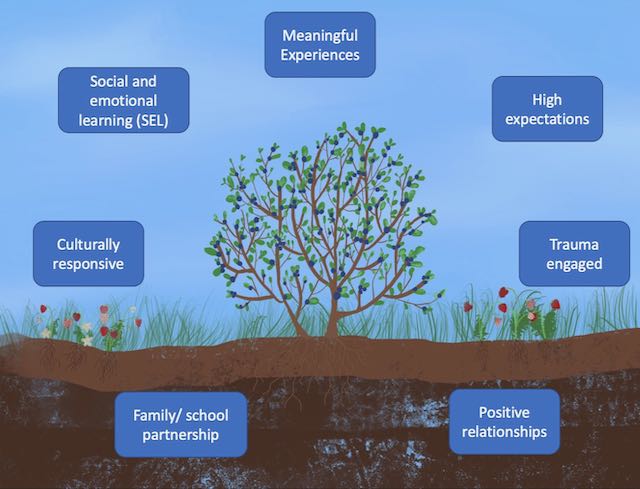 Some common characteristics of a positive school climate are:
Strong, positive relationships with staff and peers – strong, supportive relationships are the foundation of a positive school climate and help students to do their best at school
Families are partners in learning – families and educators work together to support children's growth and success from birth through high school and beyond
Culturally responsive – educators use the cultural knowledge, prior experiences, and learning styles of diverse students to make learning more engaging and effective
Trauma engaged – educators and school systems recognize and respond to the behavioral, emotional, relational, and academic impact of traumatic stress on those within the school system
High expectations – educators assist students in setting meaningful academic goals for themselves and promote a strong academic culture
Meaningful opportunities – youth have opportunities to be engaged leaders, learn through experiences, and link their education to roles and goals that extend beyond graduation.
Social and emotional learning – schools intentionally build the social and emotional skills of students and support their social and emotional needs.
In addition, many schools work with community partners and families to help ensure that Conditions for Learning outside of school are met. This might include working with families to ensure they can meet the needs of their children,, creating safe and supportive afterschool environments, and supporting community equity work to break down barriers for marginalized groups.
How do we know if we have the right conditions for learning?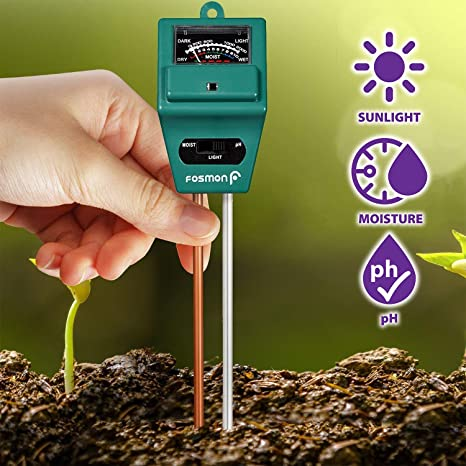 Similar to a pH test or rain gauge, the School Climate and Connectedness Survey helps schools assess the school environment to understand what conditions are optimal and where improvements can be made.
The survey was developed with the American Institutes for Research (AIR) and is a validated tool for measuring school climate. Students, staff, and families provide feedback each year through the survey in participating districts.
What can we do to create a more fertile environment for learning?
1. PRIORITIZE CONDITIONS FOR LEARNING – Look critically at your vision for your classroom, school, district, or program. Does your vision foster conditions for learning? How is that reflected in your guiding principles, curriculum, policies, and practices?
How AASB Can Help – Work with AASB to host a community dialogue that engages the whole community in creating a vision for your school or district.
2. REFLECT ON YOUR SCHOOL CLIMATE – Each year, look at your School Climate and Connectedness Survey results and reflect on key themes with a variety of stakeholders. Identify areas of strength and opportunities for growth. What areas do you want to focus on this year?
How AASB Can Help – The SCCS team can work with your board or staff to find themes and insights in the SCCS survey results.
3. GATHER THE RIGHT TOOLS – Identify the tools that will help get – and keep – you and your team on track. Using the right tool at the right time, whether a watering can for the garden or a sample policy, template, or video clip for schools, can help create optimal conditions for growth.
How AASB Can Help – Frameworks like Transforming Schools; A Trauma Engaged Framework for Alaska and Stronger Together: School and Family Partnerships in Alaska help provide structures for setting goals and planning next steps. Other tools such as sample policies, strategic planning processes, or the Postsecondary Bridging Framework can help you as you implement your plan. Staff are available to provide training and planning workshops using these tools.
4. CREATE A PLAN – Use your tools to identify the key steps your school and staff will take to reach your school climate goals. Who needs to be involved in making changes for your school or district? What resources are needed to make these changes?
How AASB Can Help – Our staff are available to host strategic planning, visioning, or coalition building workshops to help you create a plan that prioritizes Conditions for Learning.
5. KEEP BUILDING YOUR SKILLS- Engage in opportunities for you and your staff to build skills and practices for creating the Conditions for Learning. Just as attending a workshop can improve a gardener's skill, conferences, board trainings, teacher in-services, and professional learning communities can give boards, administrators, and staff the skills they need to improve the conditions for learning.
Find a video clip or exercise to use with your team in the Trauma engaged toolkit
Sign-up for a professional learning community
Set up an in-service training for your team.
How AASB Can Help – Facilitate in-services and trainings to meet your goals.
---