AASB's 2022 Annual Conference Wrap-Up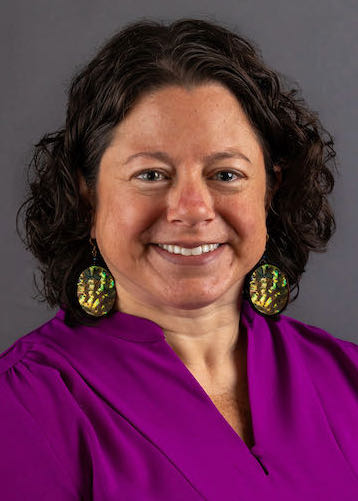 Jenni Lefing, AASB Membership Services Manager
It was great to see so many of you at this year's Annual Conference! In attendance were 42 school districts, over 200 school board members, district leaders, and statewide partners, and over 70 students and chaperones, for the first in-person Youth Leadership Institute (YLI) since 2019. 
Throughout the four days, attendees connected while learning, networking and sharing insights together. One attendee noted, "It is moving seeing how deeply all of the school board members care about our kids. I have a new appreciation for their dedication and hard work." 
Thursday, November 3
AASB's Annual Conference began on Thursday November 3 with two pre-conference opportunities – Ready Set Govern & Experienced Board Member Academy, and day 1 for the Youth Leadership Institute. 
About 40 new school board members attended this year's Ready Set Govern – where attendees explored their legal rights & responsibilities with John Sedor, and delved into the four key areas of responsibility of a school board; Budget, Superintendent- Board Relationships, Curriculum, and Policy.
Over 100 school board members and district leaders attended this year's Experienced Board Member Academy, focused on the Board-Superintendent relationship. Topics covered included Roles and Responsibilities, Your Role in Policy, Board's Role in Personnel, Navigating Awkward More and more, led by John Sedor, Cori Mills, Assistant Attorney Genearl, Superintendents, and AASB staff.
Friday, November 4
Friday's General Session began with the West Anchorage High School Color Guard flag ceremony, followed by a performance by Thunderbird Ukulele from Bettye Davis East Anchorage High School.
Friday's keynote speaker Joel Isaak, Director of Tribal Affairs for Alaska's Department of Education and Early Development, provided an overview of tribal compacting and where the state is at in the process. This included reviewing Senate Bill 34, which provides opportunities for tribes to apply to be a pilot tribal compacting school. Isaak's keynote follow-up was an opportunity for attendees to continue conversations and ask questions around tribal compacting.
This year a Friday awards luncheon was held in lieu of a Saturday Awards Banquet.
Dr. Lisa Parady with the Alaska Council of School Administrators presented these awards:
Don Mackinnon Excellence in Education Award: Mike Swain, Bristol Bay 
Alaska's Superintendent of the Year: Bill Hill, Bristol Bay 
And, Mike Swain, Chair of AASB Awards Committee, presented:
Carl Rose Governance Award: David Totemoff, Chugach
Outstanding School Board of Year: Southwest Region
In addition, all members who obtained a Carl Rose Leadership Level were recognized.
The day ended with the annual June Nelson Memorial Scholarship Fundraiser, which  raised  $28,667 to fully fund 19 scholarships! 
Saturday, November 5
Dr. Janelle Vanasse, President, Alaska Pacific University, opened up her Saturday keynote address by sharing where culture comes from, by explaining the differences between individualism (such as bears) and collectivism (such as wolves).
She noted that "students who come into college as wolves will always be wolves." Western schools have their own culture, which don't often connect with those that identify with collectivism. To Dr. Vanasse, college is inclusive of all post-secondary opportunities; including vocational training, military and universities.
In Alaska, only 12% of Alaska Native students complete post-secondary education in six years. She explained that building cultural identity is a key college preparatory skill for these students to be successful. Research shows that:
"Native American students who are able to draw strength from their cultural identity while adapting to the demands of campus life are more likely to succeed in their academic pursuits." (Huffman, 2001 from https://www.rethinkingreadiness.com). 
Dr. Vanesse shared the four stages of transculturation for students to get there, and shared a Re-thinking Readiness tool, which focuses on identifying ways schools can use the collectivist culture common in many Alaska Native communities and families to help foster intrinsic motivation. Dr. Vanasse's follow-up session delved into these areas.
Opportunities for school board members to connect with students were built into the agenda. This included Saturday's roundtables and morning breakout sessions, conversations at general sessions, and connecting at meals. When asked what did you find the most valuable about this conference, responses included:
"The opportunity to speak with students and the answers they provided.
"Having Board members, Superintendent, and youth join so we all could be the best we can be for our districts' education"
Sunday, November 6
Sunday was the final Business Meeting & Delegate Assembly, where attendees meet to  approve the final resolutions that make up the document "Where We Stand 2023". These resolutions provide the basis upon which the association may take a position on a wide variety of topics and issues facing education and students in the state of Alaska.
On Thursday, November 3rd, the Resolutions Committee met to examine all existing, new and amended resolutions submitted by school districts. The Resolutions committee is made up of any district representation that attends the committee meeting. We encourage every board to send at least one representative each year to be part of this process.
THANK YOU for  being part of AASB's Annual Conference!  We enjoyed our time together and hope you found the information presented to be useful in your crucial work on behalf of students. And thank you to all of this year's sponsors & exhibitors. Your support was a critical part of our conference. 
Annual Conference Resources
Resources from Annual conference, including session slides, can be found here.
Register for December Conferences!
We look forward to seeing many of you at our upcoming December Conferences, which include:
Executive Administrative Assistant Conference (Dec. 8-9)
Winter Boardsmanship Academy: School Law & Policy Day and Equity Day ( Dec.9-10)
School Law & Equity Day (Dec.10-11)
New this year: Youth on Boards, designed for student school board representatives (Dec.9-10)
---