ALEXA, how is Billy doing in Math?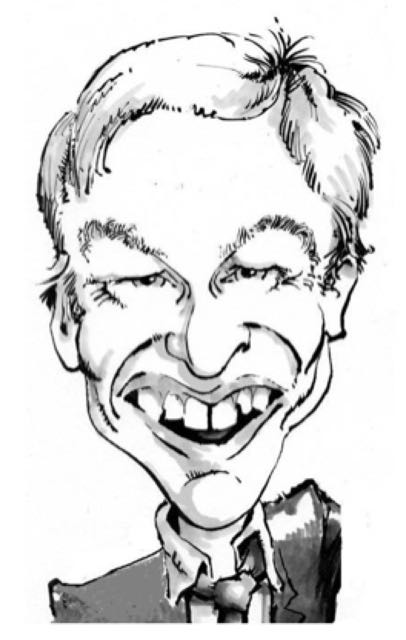 by John M. Sedor of Sedor, Wendlandt, Evans & Filippi, LLC
Part five of a series on Technology and the Law
I don't really think this is happening … yet…
I went to law school in the 80's – before the age of fax machines! With little ability to share information electronically, there was a strong sense of privacy. Our national history also reflects this sense of privacy. The Fourth Amendment to the Constitution provides that Big Brother (the Government) cannot conduct a search, including a search for data, without a warrant. Similarly, statutes protecting student privacy, such as the Family Educational Rights and Privacy Act (FERPA), were not yet ten years old when I entered law school. FERPA protects educational records, which include student identifying information that is maintained by a school or district.
Enter the Age of Technology! "Big Brother" (the Government) still exists, but there is a new "Big Brother" – tech giants such as Amazon, Google, Facebook, and Apple. These and many similar companies are ubiquitous in our lives now. "Old" notions of privacy are outdated as we voluntarily (intentionally or unintentionally) upload tremendous amounts of information on the web. Virtually all of us provide technology companies with unlimited amounts of information about ourselves and our interests, so much so that many super-successful companies provide powerful technology at "no cost" to you the consumer. Of course, there really is a cost that we readily and happily pay as we "post," "tweet," or "snap" nonstop throughout the day. Very few of us know the rules or guidelines that apply to the information that we provide. All of this erodes our expectation and understanding of privacy.
A relatively recent iteration of technology-based data collection is "Alexa" and other voice-activated devices. Although voice-activated assistants have become a common fixture in many homes, cases relating to their use in classrooms have not made their way through the courts. School districts have taken varied approaches to address this developing technology, ranging from some schools supplying these devices to classrooms to others prohibiting their use. The use of voice-activated assistants in classrooms carries with it potential legal and data security concerns.
Legal concerns surrounding the use of voice-activated assistants generally relate to the mechanics of the devices' operation – Alexa constantly listens for certain keywords, records audio once that keyword is heard until it "thinks" the command is done, and exports that recording to the company's servers. This could lead to concerns under FERPA as well as the Children's Online Privacy Protection Act (COPPA). The necessity for these devices to be connected to the internet also raises potential concerns under the Children's Internet Protection Act (CIPA).
FERPA requires that an educational agency obtain required consent before personally identifiable information from a student's education records is disclosed. Student voices in a classroom are not generally considered a student record under FERPA; regardless, the information contained in those words has value for a tech company, and while the data is aggregated in company servers, it is personal. Even if the recorded student voice was considered an education record, the company's manner of storage and use may preclude retrieving it in any meaningful way or at all.
While FERPA places an obligation on educational agencies to maintain and protect student records, obligations under COPPA are placed on the tech companies. COPPA requires, in defined circumstances, verifiable parental consent prior to "collecting, using, or disclosing personal information from children" under 13. COPPA specifically provides that "a photograph, video, or audio file where such file contains a child's image or voice" constitutes personal information. However, COPPA provides tech companies certain exceptions that allow the tech company to only get consent from the school where the school itself has contracted with the tech company. (https://www.ftc.gov/tips-advice/business-center/guidance/complying-coppa-frequently-asked-questions#Schools) This COPPA exception may not apply to a teacher using a personal Alexa in a classroom setting who has clicked on the "agree to terms of use" button when setting up Alexa.
Unlike FERPA and COPPA requirements, which may be met with parental consent, the Children's Internet Protection Act (CIPA) places restrictions on certain types of inappropriate content. CIPA requires that schools receiving discounts for internet access through the E-rate program monitor the online activity of minors and operate a technology protection measure that protects against access to certain types of inappropriate content.
Voice-activated assistants such as Alexa are not coming soon; they are already here, and they are not going away any time soon. A definitive road map for their use in school is not available at this time, but certain steps should be considered prior to any implementation such as:
Develop intentional guidelines for their use in school; avoid ad hoc "figure it out as it goes" approaches.
Get parental consent; if you use an opt-in approach, consider how voice-activated assistants will be implemented if you do not have 100% opt-in.
Consider limiting the device's collection of data to that specifically needed to run the app or program desired; this could include turning off or muting the device when it is not in use.
Educate students as to how the devices work and data collection that occurs.
"Alexa … please send this article to the AASB Commentary."
# # #
More of the series, Technology and the Law:
Effective communication: Website accessibility under federal law
"You can't take my phone!" Legal issues related to policies restricting students' mobile devices.
"Are we on the record?" Legal Issues with Recordings in School
The iPhone 11 – Not your Father's Flip-Phone
More from Sedor, Wendlandt, Evans & Filippi, LLC:
Eight-part series: Interacting with the world outside of the schoo
Five-part series: Union Issues in Schools
Four-part series: Freedom of Expression in Schools
The views expressed here are the writer's and are not necessarily endorsed by the Association of Alaska School Boards. AASB welcomes diverse perspectives and civil discourse. To submit a Guest Column for consideration, see our Guest Column Guidelines and email your 400-1000 word submission HERE.