COVID-19 Vaccines and the Workplace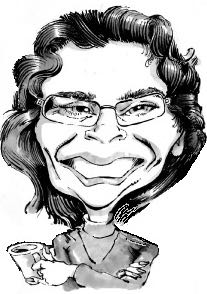 Lea Filippi of Sedor, Wendlandt, Evans & Filippi, LLC
Part six of the series, Ripped from the Headlines
Many are rejoicing this month as Alaska's Department of Health and Social Services has been able to extend eligibility for receiving COVID vaccines to a tier that includes educators and school support staff. The pandemic continues, however, with high rates of community transmission in many regions of the state. It is important to be realistic about the scope of the role that vaccines can play as districts continue the on-going process of planning for safely educating students.
The tier to whom eligibility was extended in February includes tens of thousands of people and the State's supply of vaccine is still limited. So many people who are now eligible for vaccination have not yet been able to be vaccinated. Vaccine is becoming increasingly available. Alaska's allocation of Moderna and Pfizer-BioNTech vaccines for March is nearly double what was available for February. The FDA is also currently reviewing data regarding a one-shot vaccine produced by Johnson & Johnson that can be stored in ordinary refrigerators, making it easier to distribute.
Being vaccinated does not necessarily make it impossible for a person to carry COVID-19 and pass it on to someone else. Because of the high numbers of participants, the need for speed, and the limited testing capacity available, the studies originally conducted to seek emergency use authorization for the Pfizer-BioNTech and Moderna vaccines did not include regular COVID testing of all study participants to find out if they had contracted COVID and developed a high enough viral load for the infection to be detectable and transmissible.
Instead, the researchers focused on whether study participants developed symptoms (in which case they were tested). Those vaccines were approved for emergency use based on their ability to prevent symptomatic disease, because keeping vaccine recipients from themselves developing severe COVID symptoms can significantly reduce demands on the health care system and keep hospitals from being over-run.
Some newer data suggests that the Johnson & Johnson vaccine could prevent asymptomatic spread, but that it may take several weeks following the shot for antibodies to develop enough to prevent spread. So even as more people get vaccinated, it may still be possible for school employees to carry COVID-19 into schools or home to their families.
Even as vaccine becomes more readily available, many people will not be vaccinated. Currently, there is no COVID-19 vaccine authorized for children younger than age 16. Our school communities may also have people who may not be vaccinated for personal or religious reasons or because of health conditions which make the vaccine contraindicated. The Americans With Disabilities Act limits the ability of school districts as employers to require that employees become vaccinated or inquiring about the reasons that an unvaccinated employee has not received the vaccine.
---
More from Sedor, Wendlandt, Evans & Filippi, LLC:
---
The views expressed here are the writer's and are not necessarily endorsed by the Association of Alaska School Boards. AASB welcomes diverse perspectives and civil discourse. To submit a Guest Column for consideration, see our Guest Column Guidelines and email your 400-1000 word submission HERE.
---