A Free AND Ordered Space: Do School Board Meetings Pose a Clear and Present Danger?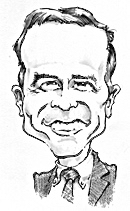 Part 3 of the series
By Clint Campion, Sedor, Wendlandt, Evans & Filippi, LLC
Does a reported spike in harassment, threats, and intimidation of school board members constitute a clear and present danger to our society requiring the involvement of the FBI? The U.S. Department of Justice (DOJ) thinks so. This issue – federal law enforcement scrutiny of local school board meetings – qualifies for this year's theme – A Free and Ordered Space.
As you may have seen, U.S. Attorney General Merrick Garland recently directed the FBI and all U.S. Attorneys across the country to meet with federal, state, local, tribal territorial leaders within thirty days to discuss strategies for addressing threats against school board members, school administrators, teachers, and staff. See October 4, 2021 Memorandum at Partnership Among Federal, State, Local, Tribal and Territorial Law Enforcement to Address Threats Against School Administrators, Board Members, Teachers, and Staff (justice.gov). AG Garland highlighted the commitment of DOJ to use its authority and resources to prosecute these types of threats.
AG Garland's directive comes on the heels of a letter from the National School Boards Association (NSBA) to President Biden requesting federal law enforcement assistance to protect public schools and leaders. See September 29, 2021 letter at https://nsba.org/-/media/NSBA/File/nsba-letter-to-president-biden-concerning-threats-to-public-schools-and-school-board-members-92921.pdf. The NSBA letter cited concerns about "angry mobs" "inciting chaos during board meetings" regarding critical race theory, gender identity, and COVID-19 responses. The letter, purportedly sent on behalf of 14,000 school districts and 90,000 school board members, asked for prosecutions for hate crimes and domestic terrorism.
Political leaders and other groups, including some in Alaska, have objected to the involvement of the FBI and the DOJ in school board meetings. They argue the U.S. Attorney General ordering the FBI to get involved is a "deliberate attempt to 'chill' parents from showing up at school board meetings." Some parents question whether the FBI will treat them as "domestic terrorists."
In response, DOJ has explained that "spirited debate about policy matters is protected under our Constitution, that protection does not extend to threats of violence or efforts to intimidate others based on their views." Representatives of DOJ have publicly acknowledged that the FBI has not previously gotten involved with school board meetings.
The FBI and DOJ have policies that limit federal prosecutions to only those cases that have a substantial federal interest. These policies acknowledge the limitations of federal law enforcement resources but permit the Attorney General to establish national investigative and prosecution priorities. AG Garland's recent memorandum has established a new priority for the FBI and DOJ.
Setting aside the potential involvement of the FBI and DOJ, school board and school officials should consider whether they are, in fact, 'under siege' in Alaska? If so, they should also consider what school boards can do to promote free, but orderly, administration of school board meetings?
A core principle of the Alaska Association of School Boards is belief statement B1 – LOCAL GOVERNANCE:
Public education is the responsibility of the states and of the local school boards created by those states. This system of local school board governance is one of the purest examples of democracy in action today in that school boards, as locally elected representatives, are held accountable for public education by the public they serve as locally elected representatives. The mission of the Association of Alaska School Boards is to advocate for children and youth by assisting school boards in providing students with quality public education, focused on student achievement through effective local governance.
School boards strive for balance between the rights of citizens to have their opinions heard and the need for school board meetings to run efficiently and effectively. Citizens concerned about school board policies or decisions are entitled to offer their opinions to school board members. In Alaska, school board meetings are subject to Alaska's Open Meetings Act (OMA). The Alaska Supreme Court has explained that the OMA was enacted to provide citizens with the opportunity to attend meetings of public entities, including school boards. School boards have typically adopted policies and bylaws which permit public input to school boards.
While citizens are entitled to provide input about their concerns to school boards, that input can be limited in time (individual and group time limitations), manner (oral or written submissions and/or pre-meeting sign up) and place (at board meetings at designated times). The right to express an opinion does not extend to unprotected speech. Thus, a person may not engage in conduct that would constitute a crime. For example, making a threat that places a school board member or official in fear of serious physical injury or that causes evacuation of a school board meeting would constitute the felony crime of terroristic threatening. If a citizen engaged in that type of conduct, school boards and school officials typically the standard response has always been to contact local law enforcement, not the FBI.
School boards should review their bylaws and procedures that allow citizens to directly address the board at meetings. School boards should consider whether it is appropriate to limit the frequency and duration of public comments at meetings. They should consider whether their bylaws permit removal of disruptive individuals. They should consider the other methods citizens may provide input to board members through letter writing, emails, or social media.
As discussed in previous Free and Ordered Space commentaries, these issues can be divisive and highlight the tension between our right to be heard as citizens and our society's need to have some semblance of order at school board meetings. School boards cannot operate effectively if board members fear for their safety.
School board members and school officials should not fear for their safety while serving in their school roles. School boards have the right to manage school board meetings in an efficient and orderly manner. That being said, if someone disagrees with a decision of a district, even passionately, that does not automatically make that person unpatriotic or a terrorist. That right of free speech applies to every branch of government – even that local branch that provides a public education. In Cohen v. California in 1971, the U.S. Supreme Court reminded us that "we are often 'captives' outside the sanctuary of the home and subject to objectionable speech."
In conclusion, this commentary does not conclude that the FBI or DOJ should or should not scrutinize school board meetings. Instead, this commentary is another attempt to illustrate the difficulty of balancing our very special "free and ordered space."
---
More from Sedor, Wendlandt, Evans & Filippi, LLC:
---
The views expressed here are the writer's and are not necessarily endorsed by the Association of Alaska School Boards. AASB welcomes diverse perspectives and civil discourse. To submit a Guest Column for consideration, see our Guest Column Guidelines and email your 400-1000 word submission HERE.