Family Partnership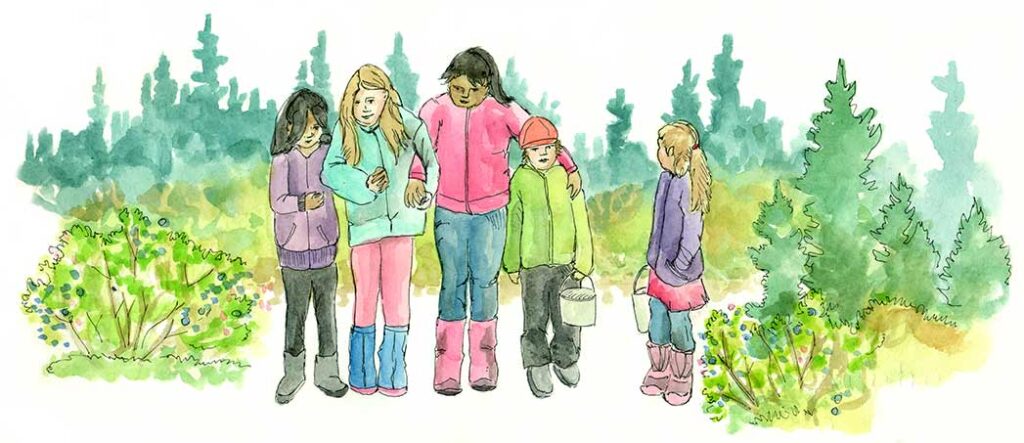 Talk with young people about their families, and notice ways that kids are supported and loved by their family members.

Alaskan teacher
What is this section about?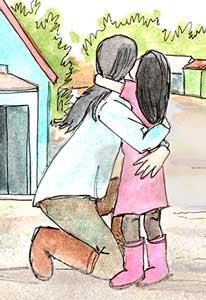 As a child's first and most significant teachers, families are essential partners in helping students navigate and succeed in school, and heal from trauma. There is overwhelming evidence that meaningful school-family partnerships improve student achievement and school effectiveness regardless of income or their own educational background.
This section of the toolkit provides tools and resources to partner with parents for social, emotional, behavioral, and academic outcomes.
Community Adaptations
Working with families requires truly listening and understanding their history, values, priorities, and practices. Families are most likely to participate in spaces and schools that acknowledge their culture and contribution and expertise. Building relationships and having a mindset of true partnership with families are the starting points to this work.
Trauma Engaged Schools Knowing to Doing Video Library
The Trauma Engaged Video Library offers over 50 peer-led and statewide experts short videos tied to the topics in the Framework. They are under 10 minutes and easily accessible for personal review or in a group setting to stimulate discussion. Below is the video series for this chapter.
Click on the banner on the top left of the video screen to see the chapter video titles.
What can leadership do?
Families that have experienced trauma or had negative experiences in the school can benefit from strong partnerships, increased advocacy and support. When possible and in a respectful way link families to appropriate support services and resources.
Click each section below for more info.
What can school staff do?
Click each section below for more info.
What can families do?
A. Identify opportunities to share knowledge about your child, community, culture.

Tools for reflections for families: information to share with school staff:
B. Learn about opportunities to support student's learning, social and emotional learning, and co-regulation in and out of school.
C. Start off the school year, building strong relationships with staff to have a solid foundation to problem-solve for student's best outcome.

Teacher – share contact information (email, phone) and best times to call; call and invite parents to come in to meet and extend open invitation to call with any questions regarding student, home work, lessons.
Invite school staff to community events.
D. Create a group for parents to support each other in parenting, SEL skill-building, and school-related topics. Work together to bring ideas, solutions, and good practices to school leadership and staff.
Milestone Guide
The Transforming Schools Guide offers some steps and a starting point to deepen personal growth, establish a common vision with colleagues and community, and remind each of us that this is a process of preparing, starting, applying, and refining our trauma engaged work. Individuals and teams move through the steps and cycle many times to continue to improve upon and deepen our trauma engaged approach. Seeing the path forward and celebrating successes are key components of effective implementation. These Milestone guides offer four levels of section to complete, broken out by role. Each of the 11 components within the framework and toolkit.