2016 Annual Conference & Youth Leadership Institute – Resource Materials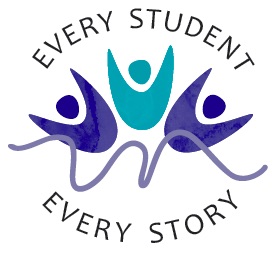 Annual Conference is an opportunity for Alaska's education leaders to convene for training opportunities and relationship building, and to experience a variety of dynamic events, talks, and sectionals. AASB was proud to host over 300 school board members, students attending the Youth Leadership Institute, speakers and guests in Anchorage.
Conference presentations and materials
Personalized Learning – Experienced Board Members Academy
Bob Whicker, AASB Staff
What can AASB do for Me? – Boardroom Bootcamp
Tiffany Jackson, Angela Washington, Michael Swain
Alaska ICE – Boardroom Bootcamp
Lori Grassgreen, AASB Staff
Welcome to Your Board and the Public Eye – Boardroom Bootcamp
Tiffany Jackson, Angela Washington, Michael Swain
It's not About Time, It's About Learning
Fred Bramante
RAHI presentation
Denise Wartes, RAHI Manager & Konrad Frank, AASB Staff
Board Policy: A Foundation for Governance
Bob Whicker, AASB Staff
The Alaska Legislature – What happened in 2016 and What's likely to happen in 2017?
Norm Wooten, Lisa Skiles Parady, Kathleen Plunkett
A Brief Explanation of the Foundation Formula
Dr. Lisa Skiles Parady, Executive Director ASA
Measuring Quality Schools and School Climate
Jenni Lefing, AASB Staff
Agenda? What Agenda?
Vernon Carlson, Denali SD & Lon Garrison, AASB Staff
Running an Effective Meeting
Tiffany Jackson
Civil Discourse
Lael Harrison, Faulkner Banfield
A Day in the Life of Alaska Technical Center (ATC)
Investing in Early Childhood Education
Brian Holst, Juneau SD
Alaska Inuit Education Improvement Strategy
HB 156 questions
Identifying Gender
Bill Evans, Sedor, Wendlandt, Evans & Filippi
School Boards and Student Disciplinary Hearings
Susan Sonneborn, JDO Law Firm
SEL in Personalized Learning
Strategic Plan for Education in Alaska
Alaska State Board of Education (James Fields, Sue Hull)
Assessing Yourself as a Board Member (Keynote-1) (Sectional-2)
Thomas Alsbury
Turning Around Conflict on Your Board
Timi Tullis, AASB Staff
A huge contribution to our conference success comes from local and national partners and exhibitors who share our commitment to increasing student achievement. We appreciate the information, technology, and ideas that exhibitors bring to conference each year. Thank you for your attendance and support!