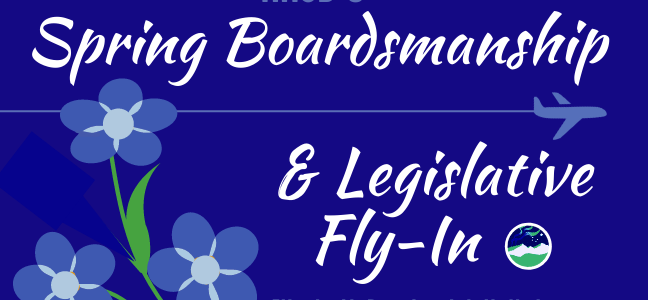 2022 Spring Boardsmanship & Legislative Fly-In Resources
AASB's Spring Boardsmanship
& Legislative Fly-In
---
March 19-22
Elizabeth Peratrovich Hall, Juneau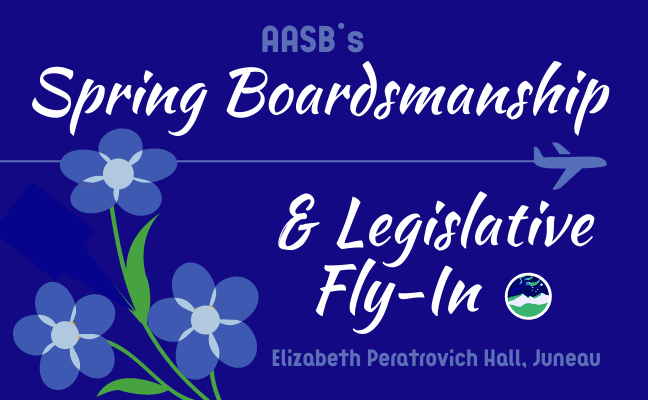 Spring Boardsmanship
Saturday, March 19
---
Legislative Fly-In
Sunday, March 20
Resources
Slides & Video
PLEASE NOTE: Member password required to access videos. Contact Jenni Lefing
Legislation on the Move
These key bills are currently moving through the committee process and may have a chance of passing this session.
COVID-19 Safety Information
Registration requirements for AASB's Spring Boardsmanship & Legislative Fly-In will require one of the three items listed below:
Proof of a COVID vaccination (presentation of your actual vaccination card or a legible photo) or:
Proof of a negative COVID test (PCR) within three (3) days of the start of the AASB event or:
A health care provider's documentation that you have had COVID within the last 90-days and are free from symptoms, including no fever within 24 hours of fever-reducing medications, has been at least 10 days since symptoms first appeared, and are not contagious for the virus but may test positive. If you cannot produce the proof listed above, you will not be admitted until the documentation is provided to AASB staff.
In addition, all attendees are required to follow AASB's COVID-19 mitigation plan, which includes wearing a mask throughout the conference. You can review the mitigation plan here: AASB Covid Mitigation Plan.
---