Policy
Board policy is an essential governance and management tool to operate your district in a legal, fair, consistent manner that is focused on student achievement. AASB is here to support your policy making, and to help improve it. Consultation, workshops, research, samples, policy reference manual and custom policy development are some aspects of the service.
Comprehensive Policy Assistance for School Boards
School policy is an essential management tool. Establishing and maintaining clearly written policy serves as an effective guide to board members and superintendents facing the decision-making process. School policy serves as a guide to staff, students, parents, and the local community concerning your school district's philosophy, goals, and expectations. Policy is the most valuable management tool educational leaders can have.
Policy Online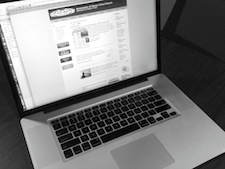 Now you can provide your district with an accessible policy reference tool using our online publishing service.
A major AASB function is to support and improve policymaking. Below are AASB policy services offered for this purpose:
Policy Reference Manual
AASB's copyrighted Policy Reference Manual contains over 400 policies along with administrative rules and exhibits organized in an easy-to-read format and numerical finder index. Policies are cross-referenced to all pertinent policies, cite relevant legal authority, and contain explanatory notes describing options or limitations in that policy area.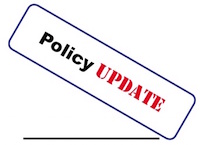 Once a year, subscribers receive updates reflecting new and changing law, and educational trends to supplement the AASB Policy Reference Manual.
Custom Policy Development
Custom policy development services include on-site workshops on the process and stages of policy development, as well as custom revision of the entire policy manual or just sections.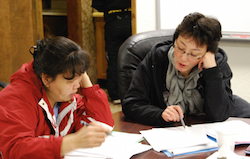 The policy revision process combines document resources and expert staff so your district can update and revise your entire policy manual within a very short period of time. Your school board/administrative team meets at a central location to work with AASB policy resource documents under the direction of an expert policy consultant. A three-day hands-on work session enables the team to develop a fully revised draft policy manual. It is inclusive of unique policies of your district and grounded in current state and federal law. Your team's draft manual returns to AASB for final editing, copying, and production. You receive the final draft ready for official review for board adoption. The AASB policy process relieves your staff of a time-consuming and often burdensome task.
Policy Library
You're just a telephone call away from getting the sample policies you need to develop your own policy statements. AASB has a library of Alaskan school district policy manuals, as well as access to a nationwide policy network of NSBA and other state association policy experts on the Internet. We routinely conduct Quick Surveys by e-mail on topics of your choice, to find what your colleagues on Alaskan school boards are doing in a variety of policy areas.
For rates and details on how AASB's comprehensive policy services can help your district, contact AASB.